Pack Attack 3: C.J. Knight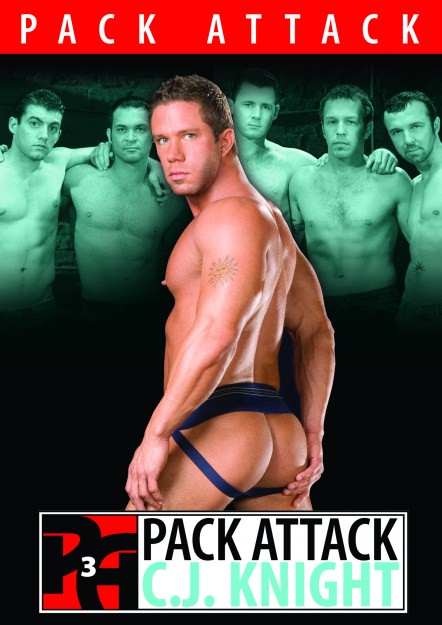 Video Description:
The group of horned up studs stand in a line, groping their own and each other's hardons through their jeans. Hungry bottom feeder
C.J. Knight
gets on his knees and moves down the line, giving attention to each huge cock, one at a time. With all five cocks wet and standing at attention the men remove their shirts and continue to face-fuck Knight. Enormous
Chad Hunt
and twisted
Rod Barry
compete to see who can make the hard-working Knight gag the most. 'Best Cock' Grabby Award Winner
Barrett Long
orders Knight to suck his huge balls and shoots a load all over the greedy pig-bottom. Next the men throw Knight onto a nearby bench and line up to fuck his face. Sexy blue-eyed
Jude Collin
stands over Knight's face and pummels him, followed by Hunt. Aussie top-stud
Jed Willcox
strips down and moves over Knight's face. Dominant sex fiends Barry and Jude Collin order two of the other men to suck their cocks while they wait their turn.
You Might Also Like these Scenes