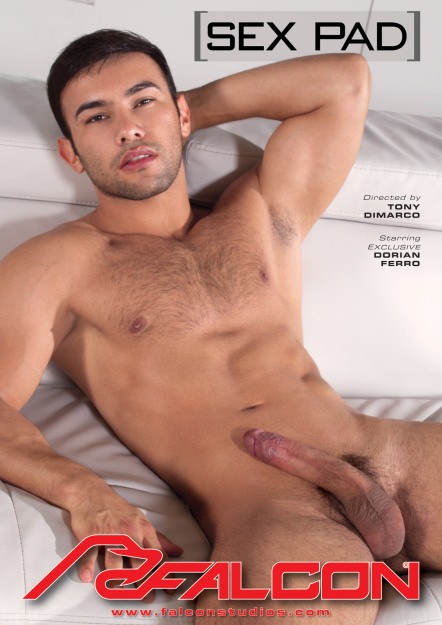 05-08-2017
1771
Categories
Oral Sex
,
Anal Sex
,
Buttplay
,
Uncut
,
Rimming
,
Tattoos
,
Cumshot
,
Big Cock
,
Latin Men
,
Ass Shot
,
Muscle Men
Video Description:
Instead of a power lunch with clients, sexy executive
Austin Wolf
opts for a power fuck at the 'Sex Pad' with hot copy-boy
Nicoli Cole
. Curly-haired Nicoli is on his knees and sucking as soon as the door shuts. The blow job turns into a rhythmic face-fuck that threatens to stain Nicoli's tie with cock slobber. Austin leads him by the hand to the sofa, and they shed their clothes on the way. Once Nicoli's ass is bare, Austin plunges two fingers in. Nicoli's smooth buns react as if they've just been switched on. He drops to his knees and arches his back. But before taking Nicoli's hole, Austin needs to taste it, and he grabs Nicoli's cock stealing a taste in between. He enlists gravity to get his tongue deeper, hoisting Nicoli upside-down until he's resting on his elbows, then his shoulders. Nicoli is a sturdy man, but Austin's massive, hairy muscular body is up for the task. They fuck in four prostate-pounding positions, each working extra hard. Nicoli reaches behind to grab Austin's cock and spear his ass with it over and over. Their ejaculations paint their torsos with white-hot jizz, and Nicoli sucks the final drops from Austin's emptied cock.
You Might Also Like these Scenes