Pack Attack 5: Shane Frost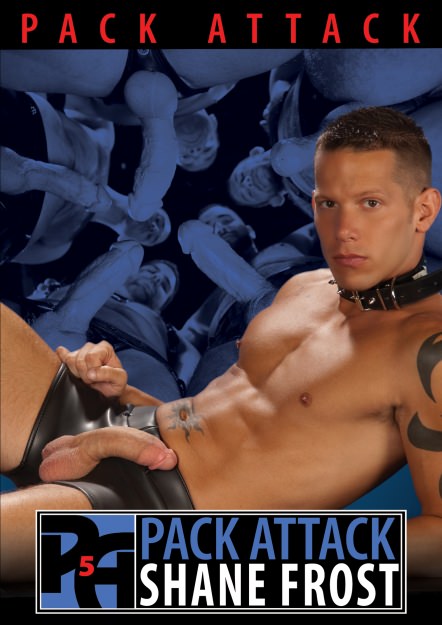 Video Description:
The men stand around jacking off, teasing
Shane Frost
, who pounds on the bars of his cage; he wants to be in the middle of the pack sucking dick.
Spencer Reed
drags the horny pup (complete with a dog-tail buttplug!) out of his cage and the men shove their hard cocks down his throat. Like a good dog Shane works his way around the circle of meat, slobbering as he swallows every cock to the base. In a virtual feeding-frenzy, Shane greedily sucks two dicks at a time while the pack smacks his rosy ass cheeks, preparing him for what lies ahead.
You Might Also Like these Scenes