Scene Info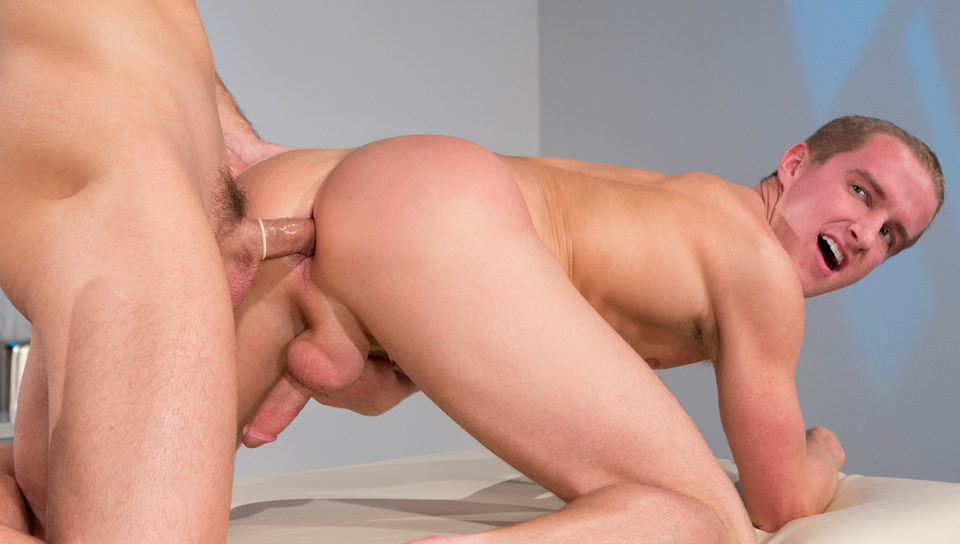 Full Release, Scene #04
: 11-25-2013

|

: 16:34 min

|

: 15

|

Views : 2208
Gym Dudes
The coach has ordered Tucker Vaughn to report to the team's masseuse Wolfie Blue to relieve stress in his lower back. While exploring Tucker's back, buttocks and thighs for sensitivity, Wolfie casually slips a finger in the young athlete's tight hole. Tucker's moans give him the go ahead to continue to probe his ass which makes his hard cock pop out of his jockstrap. Wolfie gets Tucker on all fours so he can move in and get his tongue deep in-between Tucker's smooth butt cheeks. All of the rimming has made both studs horny so Wolfie climbs up on the massage table and feeds Tucker his big uncut cock. Tucker sucks Wolfie's dick until he can't take it anymore; he wants to be fucked. Wolfie shoves his huge cock in the blond jock's tight ass and fucks a load out of him then pulls out and jerks his load all over Tucker's bubble-butt.
Scene Info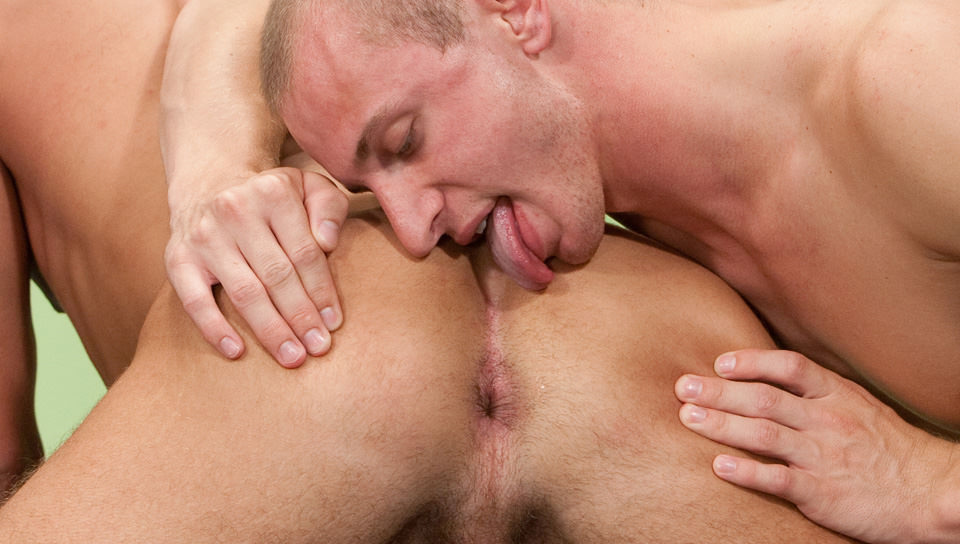 Randall O'Reilly And Wolfie Blue, Scene #01
: 06-13-2012

|

: 46:31 min

|

: 6

|

Views : 1122
Live Show Archives
Randall and Wolfie make their Hot House debut and they do it LIVE - which is no easy feat. Luckily they're both very interesting and talkative, which makes for a good show. It doesn't hurt that Wolfie can't keep his hands of his big uncut cock, growing in his shorts. Wolfie puts an end to the conversation when he pulls down Randall's shorts and starts sucking his cock. Randall returns the favor, slurping down Woflie's German sausage. The flip-flop cock sucking continues until Wolfie turns his attention to Randall's big bubble butt and it becomes clear who's going to fuck whom. Wolfie shoves his cock in Randall's hole then pulls out and lies back on the bench so Randall can ride his big meat. Randall gives us a wild reverse cowboy that has Wolfie blowing his load in no time.