Scene Info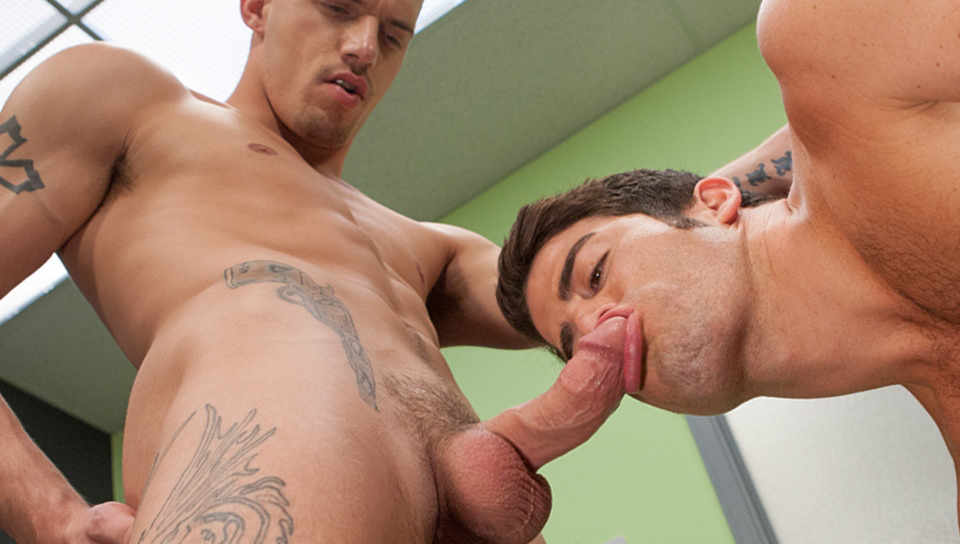 Backroom Exclusives 29, Scene #03
: 08-06-2012

|

: 14:51 min

|

: 15

|

Views : 4217
Backroom Exclusives
Troy Collins works up a sweat boxing in the gym when his personal trainer Ty Roderick sneaks up behind him and wrestles him onto the workout bench. It's obvious the only muscle Ty wants to work on today is the one growing in Troy's singlet. Ty massages and licks Troy's cock then takes it in his mouth and bobs up and down on the thick hard tool, driving Troy mad. Ty stands up and strips to reveal his own fat 8-incher which Troy greedily sucks to the base. The real workout begins when Ty bends over and Troy shoves his cock in his trainer's ass. He fucks him jack-hammer style then lies back on the bench so Ty can ride his cock. Ty pumps a load out of Troy's dick with his ass then stands up and jacks off onto Troy's chest.
Scene Info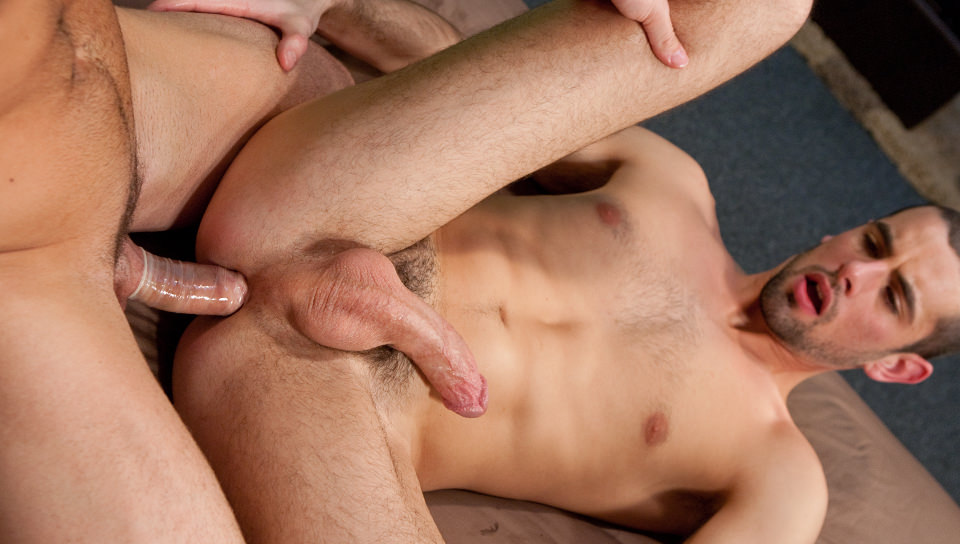 Backroom Exclusives 28, Scene #04
: 05-28-2012

|

: 13:26 min

|

: 15

|

Views : 3028
Backroom Exclusives
Jake Steel and Troy Collins enjoy making out. They exchange quick glances and smile knowingly while they grab each other's crotches; this is called chemistry. Troy unbuttons Jake's pants and starts sucking his big cock then lies back so Jake can go down on his fat one. Jake obviously loves sucking dick but when he gets on all fours and offers up his ass it's clear he wants to get fucked. Troy mounts the young stud and pounds his hole good! Jake tugs on this dick until he blows then Troy pulls out and milks a load out of his own uncut thick one.
Scene Info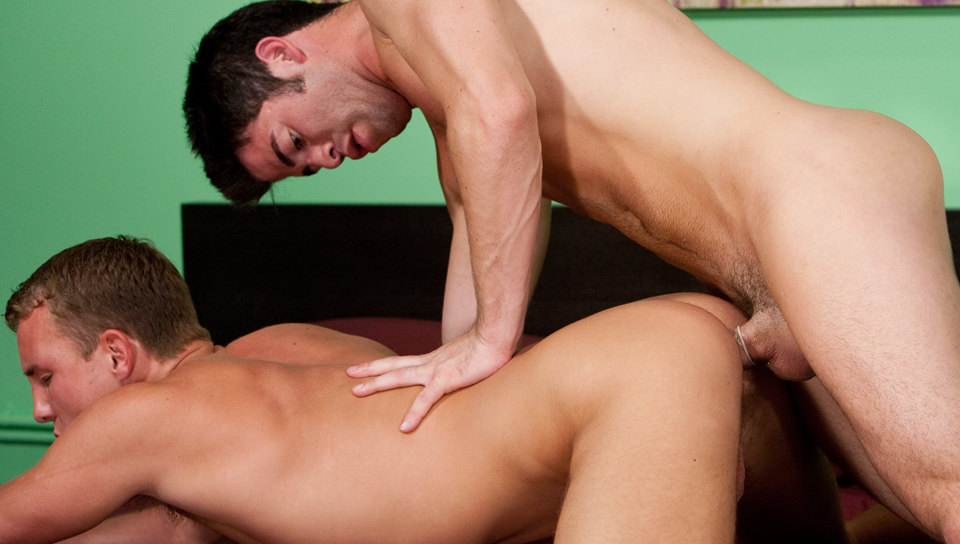 Alex Andrews And Troy Collins, Scene #01
: 04-23-2012

|

: 33:39 min

|

: 0

|

Views : 1940
Live Show Archives
Alex Andrews and Troy Collins meet for the fist time on the LIVE set and they hit it off immediately. While taking questions from the audience Troy's cockiness comes through which only turns on Alex (and the viewers). It's no surprise when Troy takes the lead and kicks back so Alex can service his thick dick. When Alex flips over and puts his big round butt in the air Troy moves in for a hot rim job. His plan all along was to lube up Alex's ass so he can fuck him - which he does in a couple different positions. Finally Troy kicks back and orders Alex to finish him off with a blow job. Both young studs get their nut!