Scene Info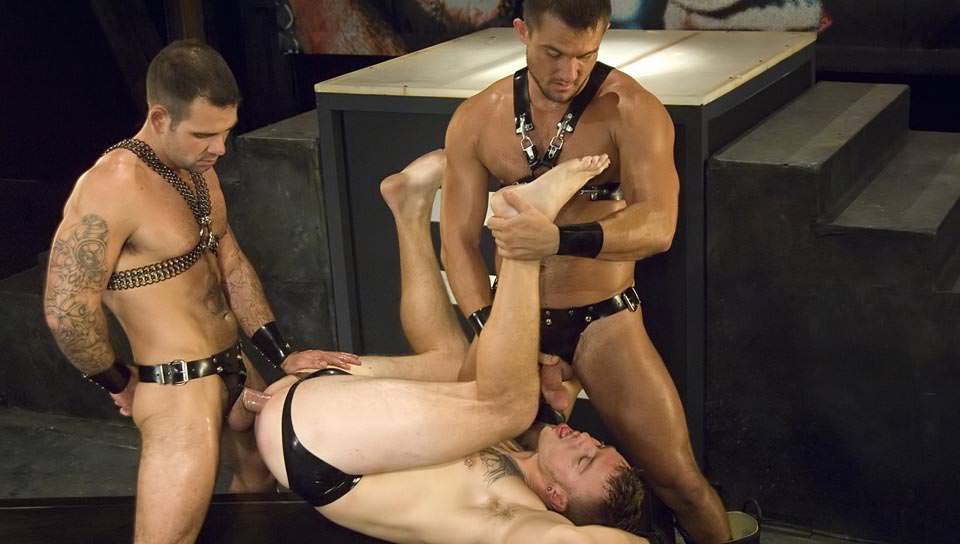 Verboten 1, Scene #02
: 11-12-2007

|

: 27:15 min

|

: 15

|

Views : 2827
Hot House Video
New Exclusive tough guy Dilon Crow sits shackled, making him easy prey for rugged sex pigs Dak Ramsey and Trey Casteel. The two studs approach Crow and rough him up by spitting on him and making gag on Ramsey's extra large cock. Casteel and Ramsey pull out a roll of celophane and wrap it around Crow's head, turning him into a cock-sucking slave. The wild tops turn their attention to Crow's giant bubble-butt, lubing it up with spit and shoving their paws deep in his hole. Ramsey takes charge of Crow's fat pierced cock, expertly taking the whole thing and both his balls into his warm mouth. Casteel grabs Crow and throws him on a bench, taking his ass. While Crow sucks Ramsey's cock Casteel pounds his hole, thrusting his entire cock in and out of Crow like a jackhammer. They spin Crow around so Ramsey can take his turn man-ramming Crow's big hungry ass. The two tops take turns mercilessly fucking Crow's ass and mouth at the same time. Casteel blows a fat juicy load all over Crow's tattooed torso, followed by Ramsey. Crow works his own thick load out, adding his cum to the puddle on his tight stromach.
Scene Info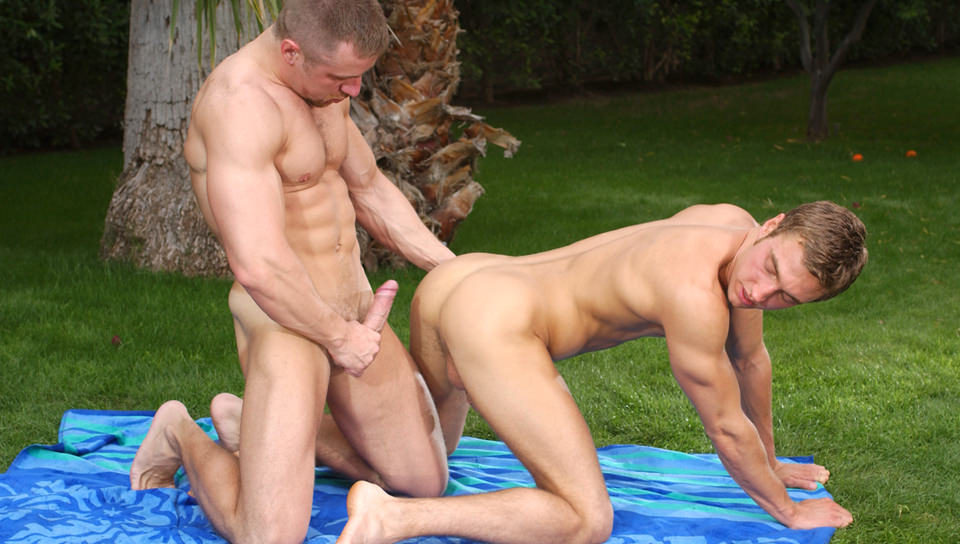 Mischief, Scene #02
: 01-01-2007

|

: 20:56 min

|

: 6

|

Views : 4351
Hot House Video
Jason Kingsley calls Trey Casteel up onto the porch after a sudden summer shower. When Jason pulls out his whopping 10 inches, Trey gets weak in the knees and drops down to take as much of the mammoth meat in his throat as he can. The two kiss passionately as their cocks rub against each other. After some moist rimming, Kingsley stuffs his large cock right up Casteel's perfect set of bronzed buns. After driving the stud crazy with each deep thrust, he rolls him on his back and sucks on his freshly fucked hole -- but not for long. Jason needs back in his sweet, juicy fuckhole and he quickly mounts the stud to deliver another succession of long strokes. The moisture in the air starts to build as the two men fuck through the afternoon until they unload their nuts, exhausted and spent.
Scene Info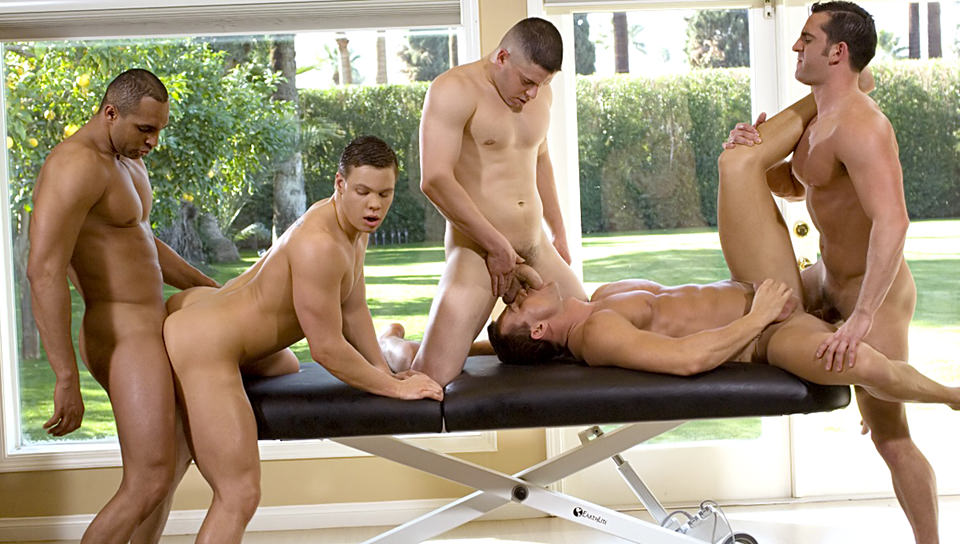 Manhunt 2, Scene #04
: 01-01-2007

|

: 21:15 min

|

: 10

|

Views : 4483
Hot House Video
Our GreedyHole Alex Fuerte is open for business once again. This time he's recruited Manhunt.net members Don'tAskDon'tTell (Brad Stone) and BackDoorBoy (Trey Casteel). Fuerte shows off some excellent oral skills, thoroughly deep throating Stone's horse cock. A knock at the door signals the arrival of Matt Cole and Damon Phoenix. Stone orders Phoenix to get naked and drives his huge ramrod right up his ass. Fuerte gets extra points for having a sling hanging in the guest room. Once gain Birthday Boy Phoenix is the center of attention. His lover Cole is the first in line, shoving his meat deep into Phoenix's birthday cakes. The other men stand around, watching, jacking and waiting for their turn. Everyone blows their load on Phoenix, who is the last to cum all over himself.