Scene Info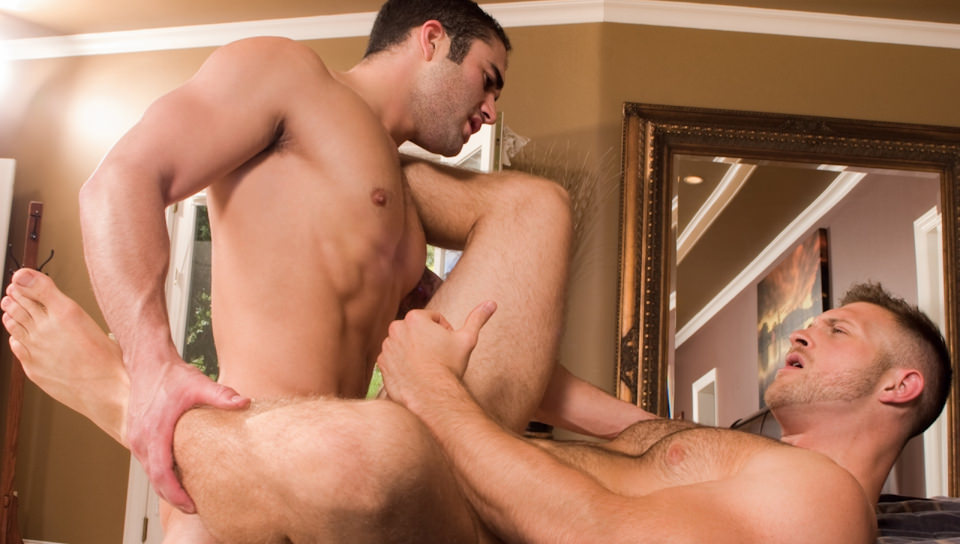 The Guys Next Door - Part 1, Scene #03
: 10-27-2014

|

: 26:14 min

|

: 15

|

Views : 3266
Hot House Member Exclusives
Samuel O'Toole emerges from a swim in the pool, naked. His muscled body shining with a coat of water until he towels off in the sunlight before returning inside to find Paul Wagner on his bed stroking his meat. Samuel takes his cue and immediately goes down on Paul's thick nicely veined pole. Paul's a ruggedly handsome beefy man with a light dusting of hair that projects 100% masculinity. Paired with Samuel's macho sexiness, this duo is one anyone would like to get in the middle of. Samuel really knows how to suck cock and also enjoys letting Paul fuck his mouth. Paul lets out the sexiest manly grunts and groans as Samuel services him, but Paul likes a hot cock too and quickly has his amazing lips wrapped around Samuel's tool - an equally thick dick that Paul slurps up with gusto as he stokes his meat. Paul is really working Samuel over, but Samuel hasn't had his fill of Paul's piece yet. He lays on his side and sets one of the hottest 69's ever filmed into motion - two of the hottest men on the planet simultaneously swallowing each other's cocks until they come up to kiss feverishly. Now it's time: Paul is ready to take that huge tool of Samuel's up his ass. Laying on his back with one leg in the air, Paul gives Samuel a perfect target for massive meat, and Samuel aims and drives it in deep his pelvis writhing and sending jolts or pleasure through Paul's entire body. On his back and spread wide to take every inch, Paul fully gives himself over to Samuel's cock, and Samuel takes the opportunity to pound every last inch deep into Paul. Samuel's round ass flexes with every thrust producing hot moans from Paul. The action is so intense that both studs shine with sweat until the heat of the moment sends Samuel over the top. He pulls his meat out and shoots a load onto Paul's stomach.
Scene Info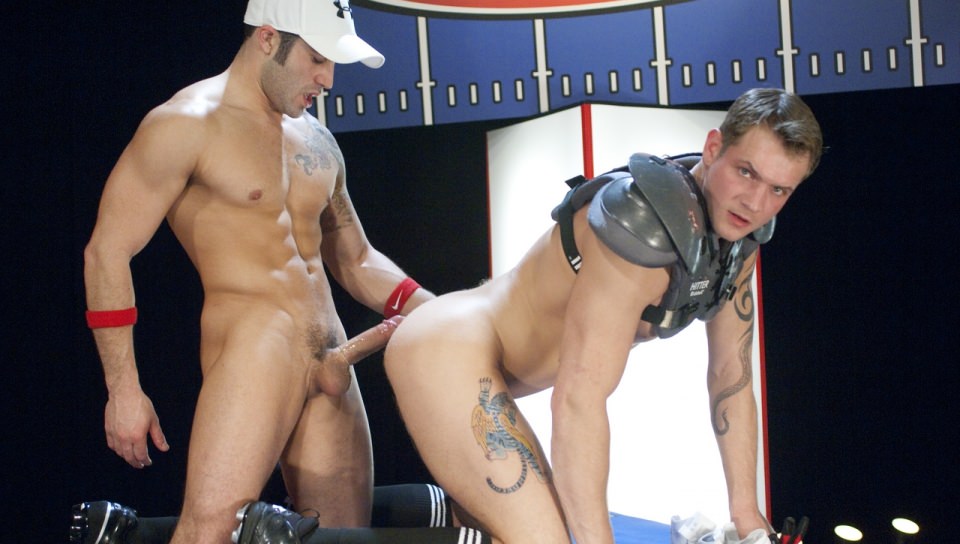 Score! Game 2, Scene #01
: 05-02-2011

|

: 18:13 min

|

: 15

|

Views : 8198
Hot House Video
A pre-game workout turns into a sweaty suck and fuck session between Samuel O'Toole and Trent Diesel. Diesel rubs O'Toole's bulging crotch; he can't wait to get that huge cock out of his buddy's athletic cup and into his mouth. When Diesel reveals his rock-hard boner O'Toole returns the favor before turning his attention to Diesel's muscular ass. The horse-hung O'Toole fucks Diesel's tight end until they both drain their nuts!
Scene Info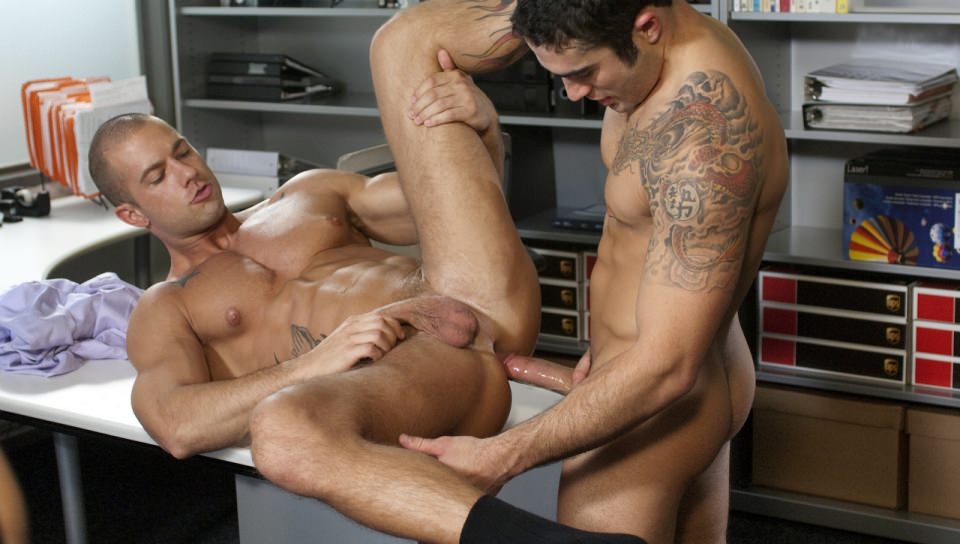 Head Hunters 3, Scene #01
: 01-10-2011

|

: 16:18 min

|

: 15

|

Views : 12561
Hot House Video
Samuel O'Toole needs a raise but his asshole boss Rod Daily won't give him more money until he confirms an office rumor; he's heard that O'Toole has a huge cock and he wants to see it. The stud proudly pulls out his huge tool and Daily immediately takes it in his mouth before he strips out of his suit to reveal bulging muscles and a round bubble-butt. Daily asks his employee to fuck him and O'Toole takes a load out of his cock-hungry boss. O'Toole gets his nut - and his raise. Now that's a money shot!