Scene Info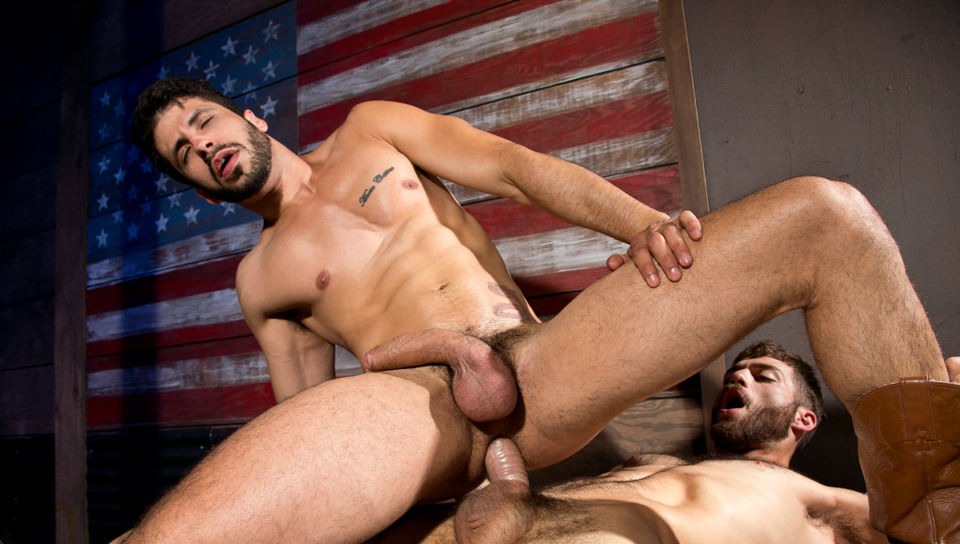 Hung Americans 1, Scene #03
: 05-30-2016

|

: 30:34 min

|

: 15

|

Views : 633
Hot House Member Exclusives
Tommy Defendi and Ray Han have set out buckets to catch rain drops from the storm while they busy themselves sucking face. They will both end up getting blown away, but by a different storm. Ray has the smooth, slim torso of a swimmer and a sinuous way of curving his body to fit Tommy's. He eagerly grabs Tommy's cock and strokes it. Tommy's nut sack is as big as Ray's fist. Ray chews his way down the pleasure trail of hair that leads to Tommy's fat cock, takes a deep breath, and inhales it, punishing the back of his throat with his efforts to suck every inch. Ray rims his own armpit when Tommy takes over the cock sucking. When he kneels and arches his back for Tommy to eat his ass, he puts all his muscles into play. They couple with Ray sitting on Tommy's lap so they can continue to kiss. Ray works his ass at the speed of a pneumatic drill on Tommy's ultra-fat cock, up, down, sideways and in circles. They cum in a crossfire, with Tommy's thick load shooting across the room.
Scene Info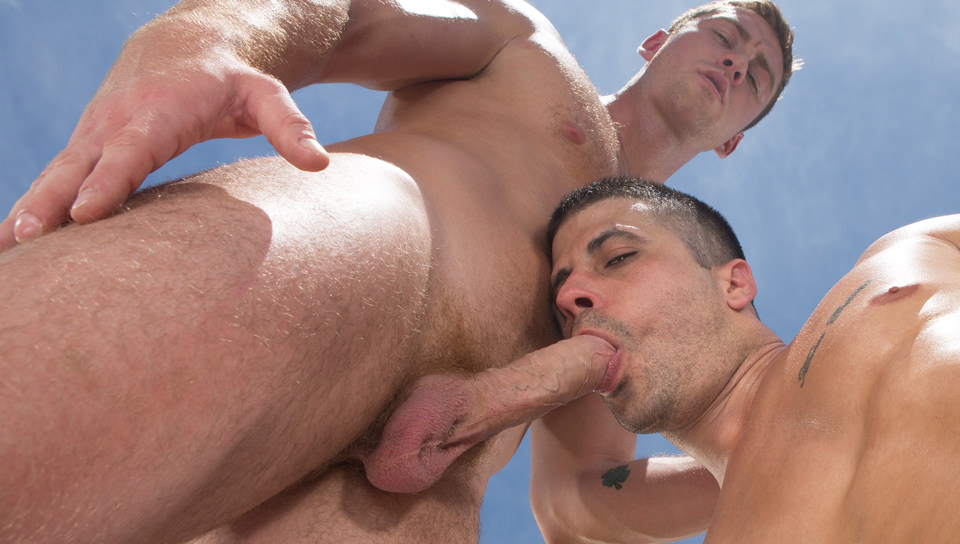 Horseplay, Scene #03
: 08-21-2014

|

: 19:17 min

|

: 15

|

Views : 1917
Gym Dudes
What is more sexy than two ripped studs playing around in the Palm Springs heat? Ginger stud Connor Maguire is a perfect match for dark heartthrob Ray Han. These guys like cock and they trade some oral action before Connor delivers a world-class fuck right up Ray's eager ass in several revealing positions!