Scene Info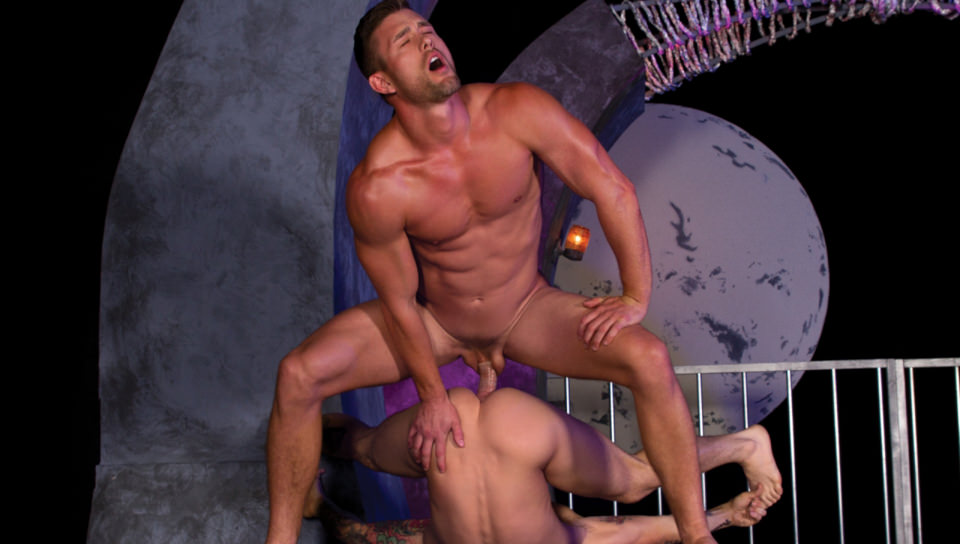 Magnums, Scene #04
: 04-10-2017

|

: 25:42 min

|

: 15

|

Views : 610
Hot House Member Exclusives
Strikingly handsome Ryan Rose is tasty and hungry Pierre Fitch wants the full-course meal. They wear only jock straps, and Ryan's arms are wrapped around Pierre's hot body as if to keep him for his very own, both hands kneading Pierre's bubble butt. They make out under a full moon, as their cocks harden and stretch. Pierre's servant masterful sword-swallowing skills leave Ryan breathless. Grabbing Pierre's thick uncut cock that hangs from his jock, Ryan plays with his foreskin. In an unexpected move, Pierre surprises Ryan by flipping into a handstand and spreading his legs, offering his hole to be lapped. Ryan pigs out at the trough, then sets Pierre upright and sucks him. A standing fuck follows, with Pierre enfolded in Ryan's arms, punctuated by groans and the sound of flesh slapping flesh. Getting acrobatic again, Pierre grabs his toes and uses both hands to spread his legs 180 degrees. Now, Ryan drills him from above. Ryan's hitting Pierre so good that he almost shoots a load in his own mouth, but Ryan wants some of Pierre's uncut dick in his ass, so they separate and reattach, with Ryan getting fucked until he blows his load. Ryan's explosive cum shot drenches his torso and Pierre's jizz is Ryan's final course.
Scene Info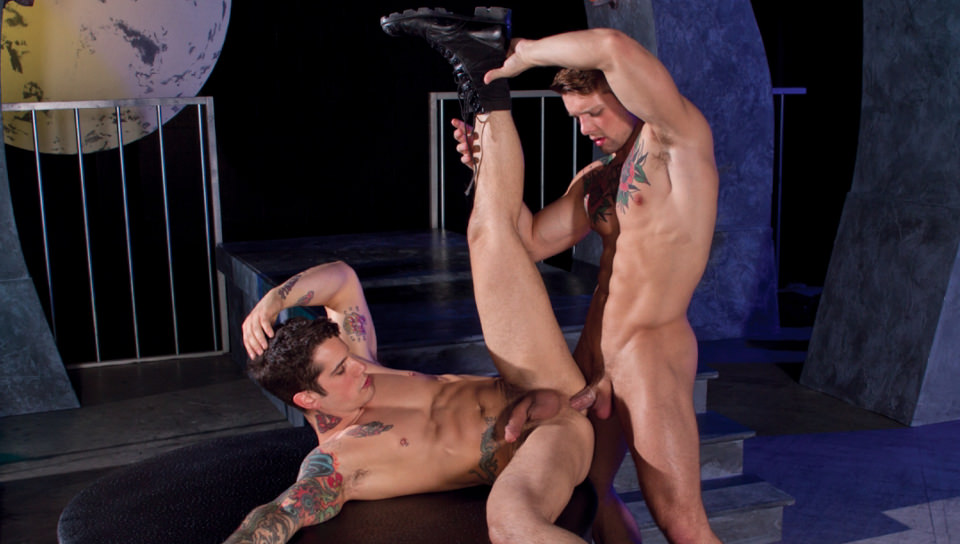 Magnums, Scene #03
: 02-20-2017

|

: 19:58 min

|

: 15

|

Views : 639
Hot House Member Exclusives
Pierre Fitch and Sebastian Kross are covered in hot tatts. They aim to tease each other, fondling their cocks and caressing their muscles, showing off their junk and hot muscle buns. It's a mutual jack-off at ten paces until Pierre crosses over to suck Sebastian. These guys are smooth and sleek, with rippling muscles and skin that glows. Sebastian pulls Pierre in for a kiss, licking the taste of his cock off Pierre's lips. Pierre gets a slurpy blow job in return. Pierre's bubble butt provides dessert, offering temptations for Sebastian's tongue and a warm sheath for his cock. Sebastian slaps Pierre's flanks while he fucks him doggy style, getting vocal encouragement from Pierre to pound him harder. A vertical flip, and Pierre is on his back, his legs spread so wide that Sebastian's insistent cock leaves no millimeter behind. Pierre still screams to be fucked harder, Sebastian grabs him by the throat, and the sudden loss of oxygen triggers Pierre's nuts to shoot their load. Sebastian palms Pierre's balls and coats them in sperm.
Scene Info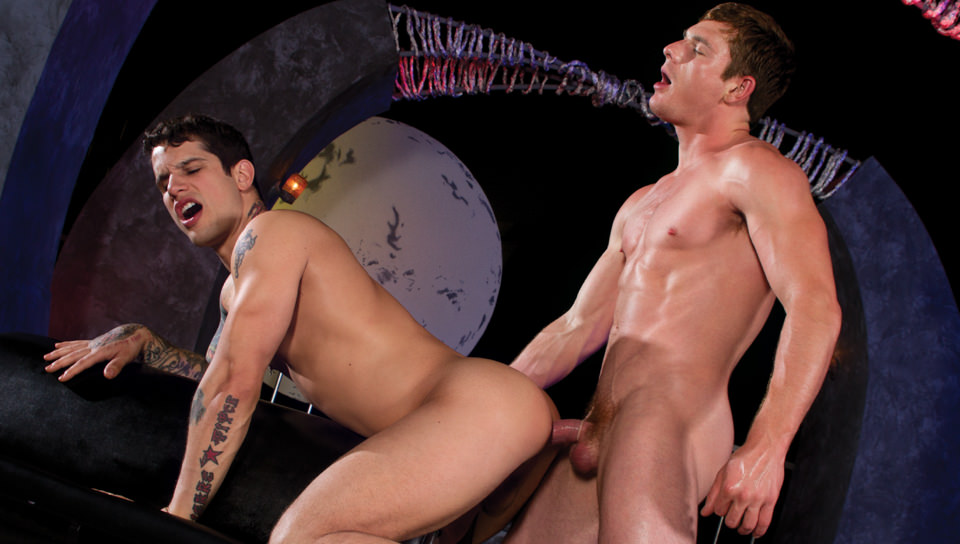 Magnums, Scene #01
: 12-26-2016

|

: 23:01 min

|

: 19

|

Views : 781
Hot House Member Exclusives
Jaw-dropping Pierre Fitch and show-stopping Brent Corrigan are two of the biggest stars to ever appear in gay porn. In this meeting of mega-stars -- a decade in the making -- these porn icons suck, rim and fuck as if they'll never have sex again and reveling in their long-overdue meeting. Smooth, clean-shaven, and in elite physical condition, both sport tight, black jock straps, and they simply can't get enough of one another. Plunging tongues down throats with passion, masterfully handling dicks, and expertly devouring cocks are just a few of these celebrities' talents. The kissing and cock sucking turns into deep, wet rimming, which leads to powerhouse fucking. A historic romp of epic proportions requires a flip-fuck, and horned-up Pierre and Brent deliver. First, Pierre finally savors Brent's meaty cock in his ass, taking it in doggy and missionary positions. Having the long-awaited cock in his ass, Pierre can't wait to drive his rock-hard, thick cock deep into Brent from behind, and it's clear that Brent has anticipated this moment, because he takes it like the champ he is. As the energy of this perfect match-up builds, both of them reach the bursting point and unload hefty shots of cum onto Pierre's torso.