Scene Info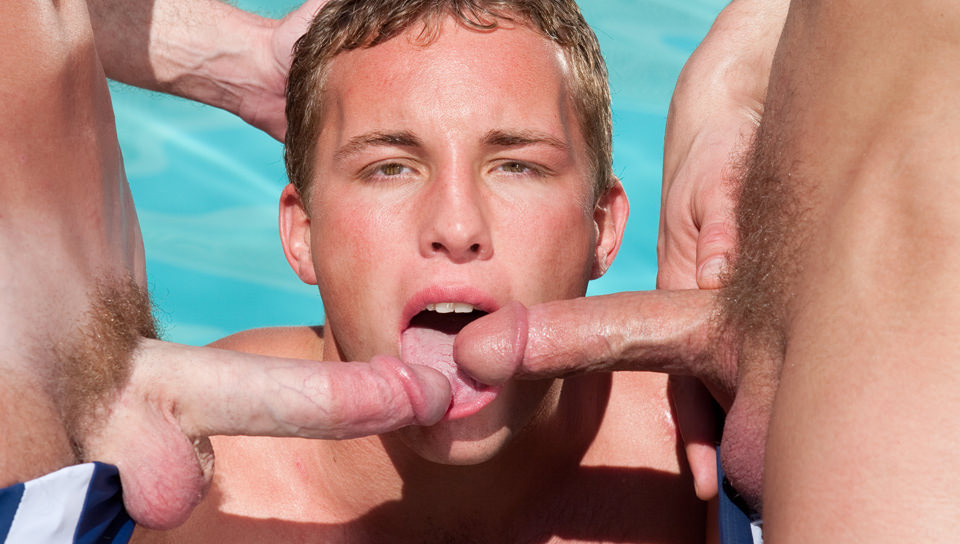 Trunks 7, Scene #03
: 05-07-2012

|

: 17:55 min

|

: 15

|

Views : 4477
Hot House Video
As it if wasn't hot enough lying out poolside under the Palm Springs sun, Boston Miles and Parker London have to turn up the heat by pulling on their big fat cocks. They're so into watching each other stroke they don't notice Alex Andrews until he dives into the pool with a splash. Boston and Parker pull the young stud out of the pool and push him to his knees so he can suck their cocks. When Parker gets a look at Alex's thick uncut piece he drops and takes it and Boston's tool in his mouth at the same time. With Parker on his knees Alex turns his attention to his big round ass. He rims Parker and shoves his thick cock in his hole only to have Boston come up from behind and fuck Alex! In the middle, Alex drives the train by fucking Parker with his big cock and fucking Boston with his hungry hole. They change positions so Alex can fuck Parker good and deep until he pulls out and blows. Next Boston steps up and shoves his big dick in Parker's hole and fucks a load out of Parker. Boston finally gets his nut in an explosive cumshot and the three sun-drenched and cum-drenched studs hit the pool.
Scene Info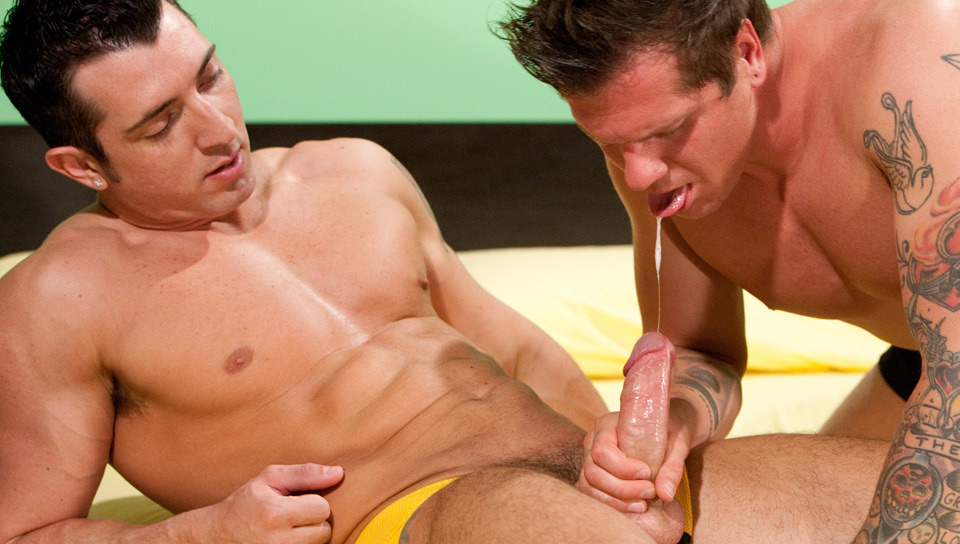 Jimmy Durano And Parker London, Scene #01
: 05-02-2012

|

: 43:03 min

|

: 8

|

Views : 2385
Live Show Archives
Jimmy Durano and Parker London met on the set of Trunks 7 but didn't have a scene together. Parker asked us if he work with Jimmy some time so we brought them together for a LIVE show. Jimmy was down for it; he noticed Parker's big round ass in Palm Springs and couldn't wait to get into it. On the live set they horse around like old friends and show off for the camera but in no time Jimmy pulls out his fat cock and Parker goes to work, sucking it like a fiend. Once Jimmy gets into Parker's ass it's all over - the powerhouse fuck machine takes over! It's a hot one!