Scene Info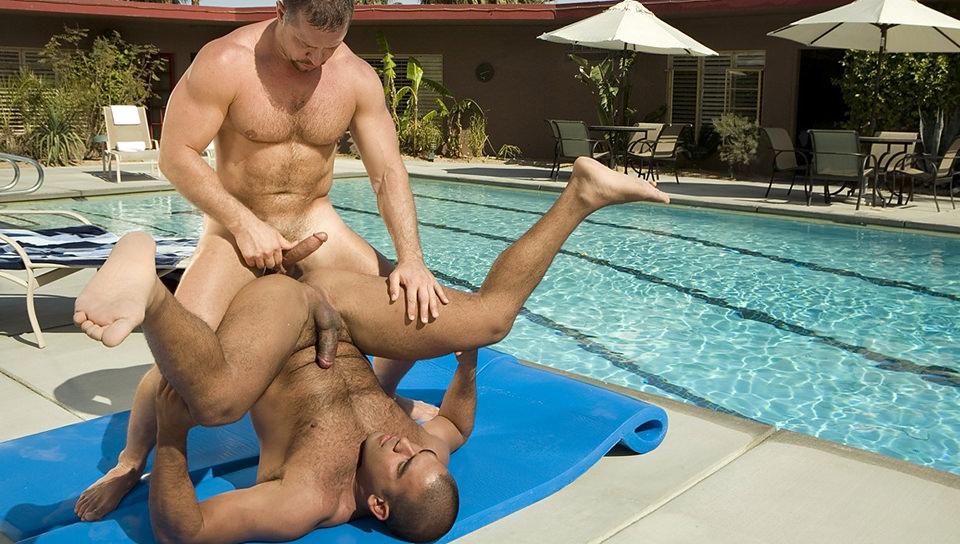 Trunks 4: White Heat , Scene #02
: 08-27-2007

|

: 23:14 min

|

: 11

|

Views : 2493
Hot House Video
Sun worshiping Exclusive Vinnie D'Angelo stands by the pool, spraying himself with oil and rubbing himself down. Nick Marino enters just in time to help D'Angelo with his back. Before you know it, D'Angelo has Marino's thick tool out, which he takes to the base. The two men move into a sixty-nine position on a nearby chaise lounge. D'Angelo mounts Marino's face for a deep rim job while he goes to work on the hot Latin cock. Insatiable top D'Angelo works Marino over onto his shoulders and proceeds to fuck him deep. He pulls out, flips over and sucks Marino's cock until he shoots his load. Marino does the same.
Scene Info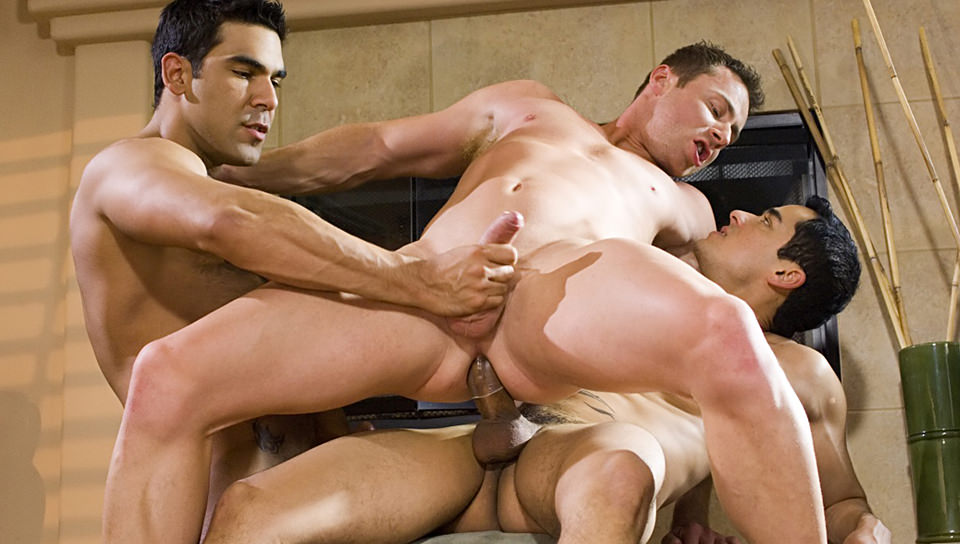 Manhunt 2, Scene #05
: 01-01-2007

|

: 20:44 min

|

: 12

|

Views : 3181
Hot House Video
Marco Paris and Nick Marino leave the gym and thanks to Manhunt Mobile they are only a new message away from hooking up with Rafael Alencar. All three men are rock hard and ready when they walk through the door. Alencar's Anaconda is nearly ripping through his underwear and it takes both Paris and Marino to contain it. They fall to their knees and take turns slurping on it and slapping it in each other's face. Paris puts his ability to bottom to the test when he straddles Alencar and sits on his fat cock. Marino joins them, shoving Paris' cock up his ass, connecting the three of them in an awesome three-way fuck. Alencar shows no mercy when he pulls out of Paris and thrusts his cock all the way back in again in a series of repeated assaults on his ass.