Scene Info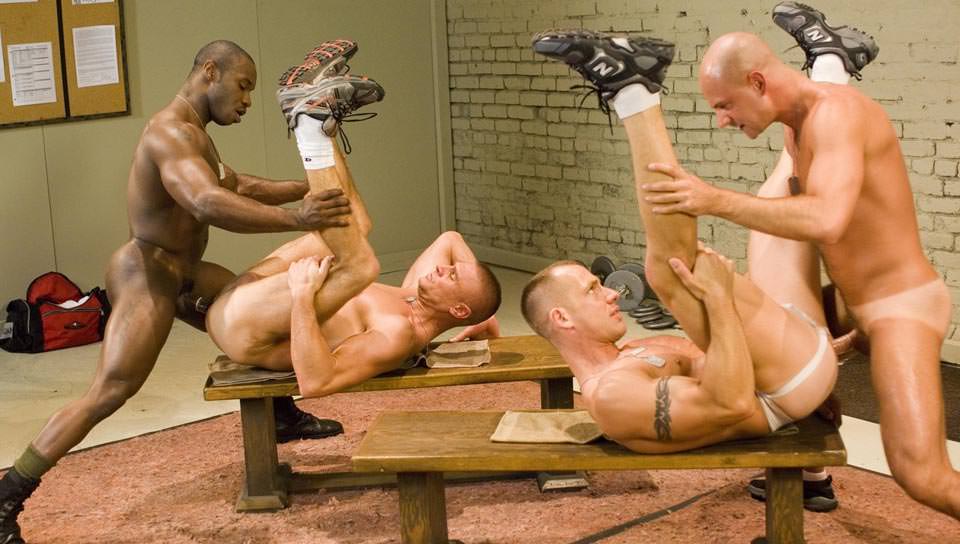 Private Lowlife, Scene #02
: 05-21-2007

|

: 21:59 min

|

: 18

|

Views : 3550
Hot House Video
CALISTHENICS Drill Sergeant Marc Williams has his troops just where he wants them - on their backs. He steps in front of Private Kent North and pulls out his big gun, ordering North to suck it. Private Lewis falls in line and begins sucking Private Horn's fat cock. The men put Lewis down on a workout bench and use both his holes - Horn and Lewis taking turns fucking his mouth while North eats his ass. Next Sergeant Williams stretches Private Lewis' anal cavity with his fat cannon while Private North takes it like a man from Private Horn. The tops trade bottoms and all four men fuck until they can't take it anymore. Lewis is placed back on the bench and everyone blows their loads all over his washboard stomach.
Scene Info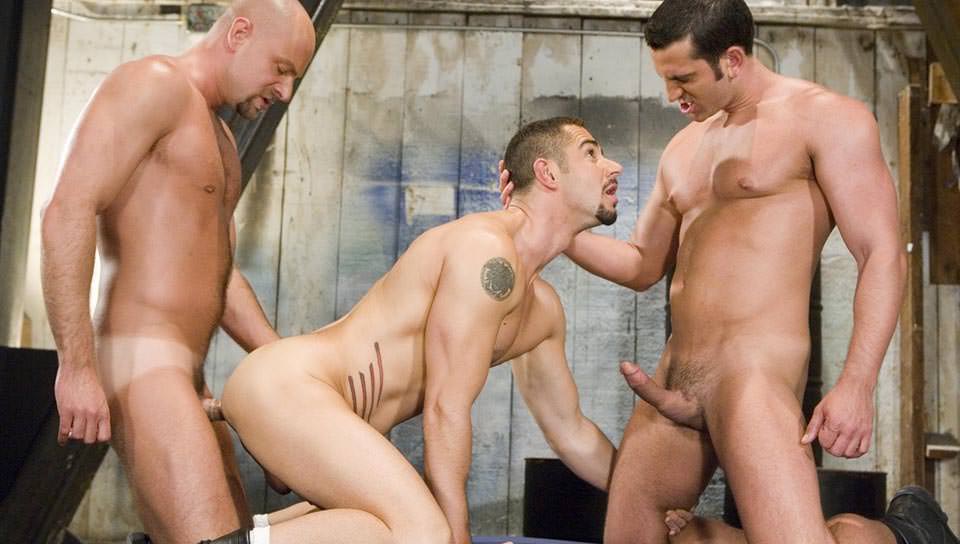 Blue, Scene #04
: 05-14-2007

|

: 22:49 min

|

: 23

|

Views : 2999
Hot House Video
Dean Monroe is on his knees, deep throating Matt Cole's long hard cock while Cole is busy gagging on Nick Horn's extra-thick tool. Cole and Horn have a cock fight over Monroe's wet, hungry mouth. Serviceman Monroe grabs both men by their cocks and begins sucking them off. Eager-to-please, Monroe gets on all fours between the other two so that Horn can fuck his hole and Cole can feed his face. Next Monroe lays on his back and the two cocksmen trade places. Horn rides Monroe's face while Cole thrusts his huge piece deep into Monroe's ass. Power-bottom Monroe has the two top-studs on their backs, cocks hard and standing at attention, so that he can take turns riding them. He hops back and forth, giving both studs a taste of his clenching hole until all three men rub out huge loads.
Scene Info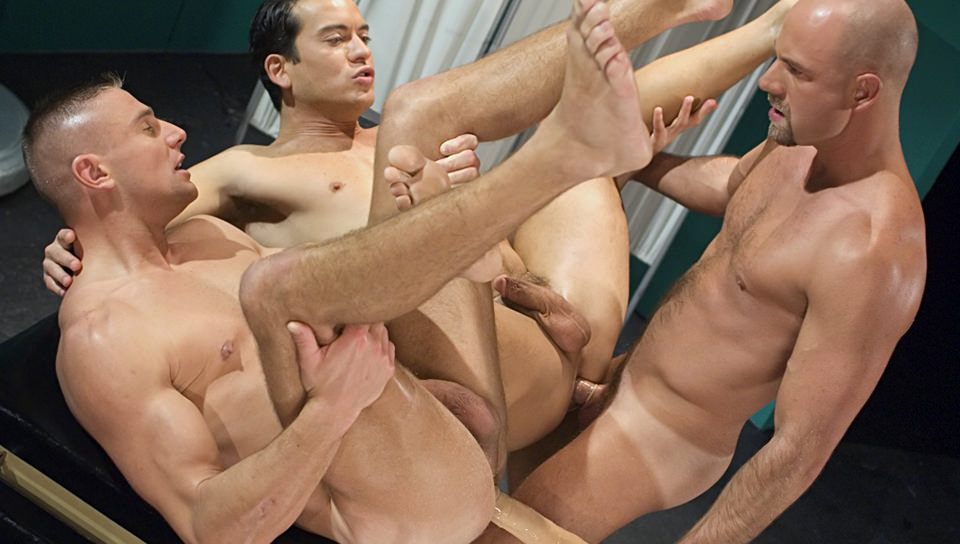 Justice, Scene #04
: 01-01-2007

|

: 20:55 min

|

: 10

|

Views : 4822
Hot House Video
Toby's lawyer has him sent to the infirmary where the doctor (Hot House Exclusive Kent North) tells him there's nothing he can do for him and sends him back to his cell. In the meantime, the orderly (Carlos Morales) ushers in a new patient (Nick Horn) who has a pain in his groin. Nick lies down on the examination table and when the doctor pulls his pants down to take a look, out pops the problem - and it's a big one at that. Carlos immediately assists by placing his mouth firmly around the prick and sucking it to the base; before long, Nick has both Carlos' and Kent's mouth servicing his dick and balls with their wet hungry mouths. Nick stands up and Kent drops to his knees to service both big fat pricks at once - but he wants more. He soon bends over to take Carlos' big fat cock up his ass while Nick slurps on the hard dick dangling between his legs. They switch, flipping Kent on his back so Nick can get a shot at banging the doctor's tight hole. The three continue to flip-flop fuck each other, even piston-fucking Kent's enormous, greedy butthole with an 18-inch dildo.