Scene Info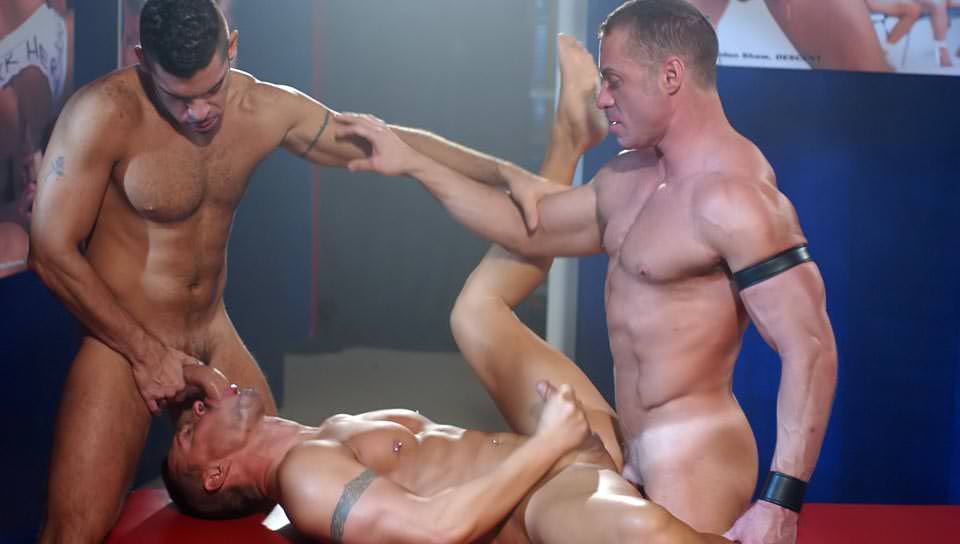 Perfect Fit, Scene #01
: 01-01-2007

|

: 19:58 min

|

: 4

|

Views : 4985
Hot House Video
We join Aiden Shaw in his mind, furiously pounding his legendary rock-hard cock. As he begins to shoot his load, Shaw suddenly realizes he's in the back of a sleazy video arcade spraying his spunk on cock-hungry Mario Ortiz. Shaw pushes Ortiz away and quickly zips his pants and leaves. The other guys in the club descend on the cum-soaked Ortiz and continue the action. Peterbuilt Bo Knight swaps blowjobs with Ortiz until Matt Colmar and Jake Summers join them. Knight teases Summers' ass with his hard cock while Ortiz shoves his fat Latin cock deep down Colmar's throat. The scene turns into a sweaty orgy where all four hedonistic sex pigs kiss, lick, suck, rim, probe and fuck each other down and dirty, covering Colmar's pretty round ass with hot, dripping loads.
Scene Info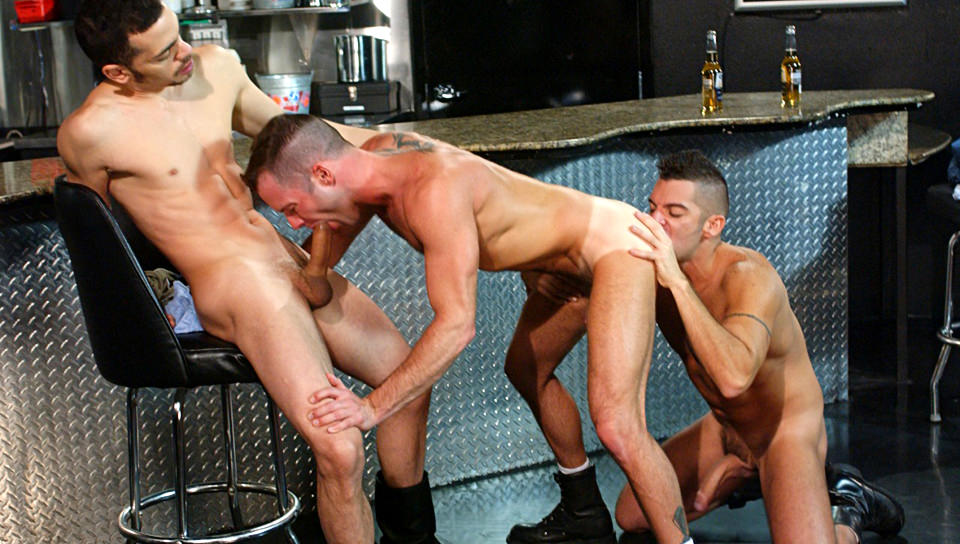 Screw 1: Right To The Point, Scene #02
: 01-01-2007

|

: 20:01 min

|

: 11

|

Views : 1651
Hot House Video
Tag Adams has no idea what kind of trouble he's about to find when not one but two big-dicked Hispanic boys (Mario Ortiz and Rick Gonzales) approach looking for service. If you like your meat big and brown (and we mean BIG), this filthy three-way will leave you breathless. Adams is immediately put to work on his knees as the two tag team his mouth with their giant pingas. We're still trying to figure out how he fit both of their cocks in his mouth at the same time! Mario and Rick really get off on hearing the little white boy gag on their horsecocks. Unable to hold off any longer, Mario shoots a big spray of white jizz all over the black floor. Then Gonzales decides he wants Tag all to himself. He orders Mario to get the fuck away from 'his bitch,' then begins to punish-fuck Tag. The camera takes you from position to position until Tag is rolled back onto his neck with his butt straight up in the air. On a scale of 1-10, this fuck's a 15! Gonzales shoots the biggest, thickest white load onto his upturned white ass, causing Tag to dump straight into his own open mouth. Order the Two Disc Set from HotHouse.com and you'll get the filthy scene continuation where Tag's cum-covered face and butt gets hosed off in a watersport scene that's so wrong it's right to the point.
Scene Info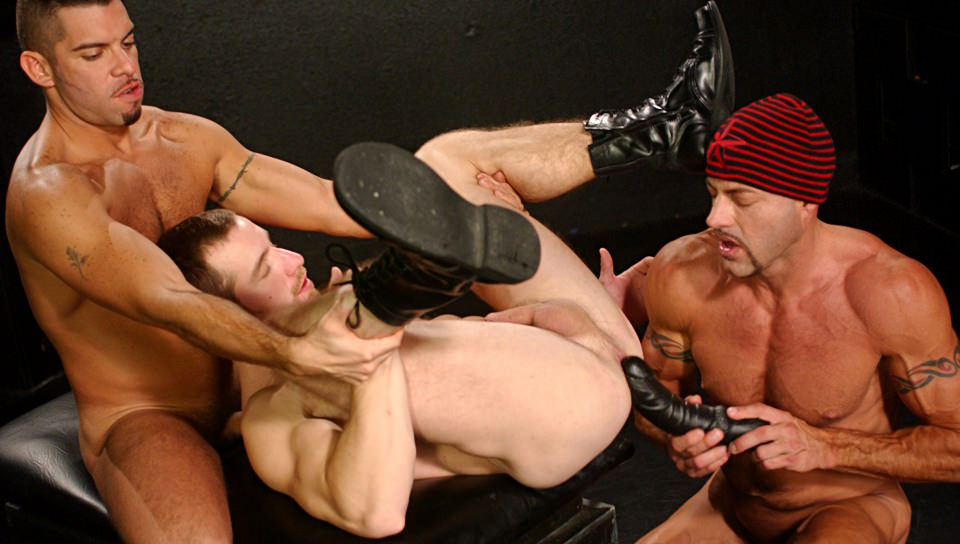 Screw 1: Right To The Point, Scene #05
: 01-01-2007

|

: 21:44 min

|

: 16

|

Views : 3014
Hot House Video
Let's get right to it. Two hot muscle studs (Mario Ortiz and Dillon Press) walk up to Hot House Exclusive Alex Collack, pull out their cocks and get busy. Mario can't wait to get on all fours and blow Collack, the Russian Sexgod-with-the Bod. Dillon pulls up behind Mario and rims him, then pulls his fat uncut cock backwards to blow it. Alex flips over onto his back and feeds on Dillon's dick as Mario darts his tongue into the Cossack's hole like an anteater foraging for food. With his hole moist and ready for action, Mario plugs him with his fat uncut cock, opening up his ass good and wide for Dillon to step up and ride. Then they pull out a dildo the size of a samurai sword and bust his hole good and deep. Dillon fucks him all the way to the handle then stuffs it in his mouth for clean-up detail. Finally, Alex mounts a big brown dildo that might as well be a Foster's beer can. He takes it to the base, cums into his own hand and greedily licks it clean. Dillon finishes the scene with one helluva thick, ropy cumshot all over Alex's face.