Scene Info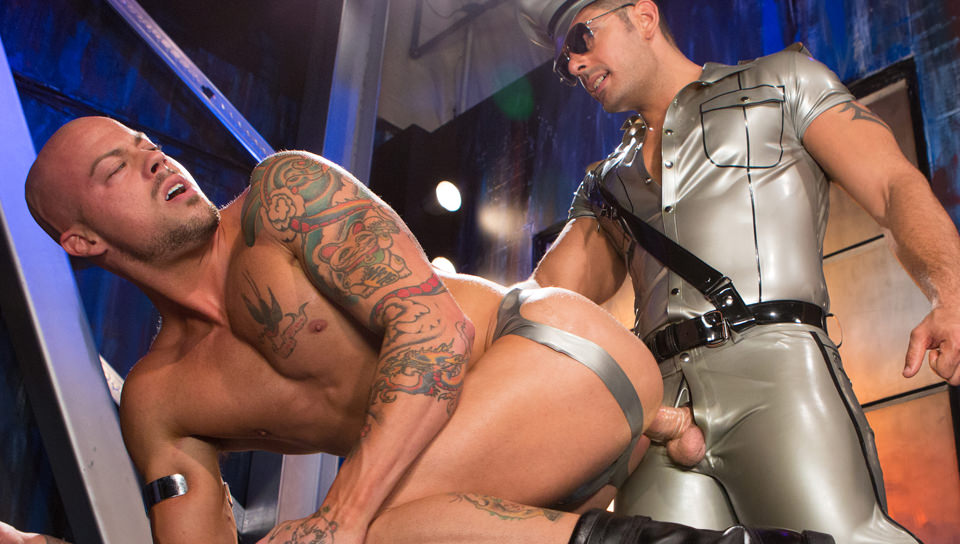 Control Room, Scene #01
: 04-21-2014

|

: 18:07 min

|

: 15

|

Views : 4410
Hot House Video
Sean Duran has a problem with authority so he's sentenced to the Control Room where Marcus Ruhl teaches him to respect a man in uniform. Officer Ruhl secures Duran in shackles hanging from the ceiling and flogs the arrogant young stud until he begs for mercy. Ruhl frees Duran but the training session is far from over. He persuades Duran onto his knees and shoves his thick cock down his throat. Duran seems to enjoy getting his face fucked so Ruhl decides to step up his game. He pushes the tattooed young stud onto his knees and spreads his ass cheeks. He lubes up Duran's tight hole with his hot mouth and tongue then stands up and slams his cock in his ass. The more Duran complains the harder Ruhl fucks him until Duran finally surrenders by shooting his load all over his own rock-hard abs. Satisfied that Duran has finally learned his lesson, Ruhl pulls out and jerks a wad out of his cock.
Scene Info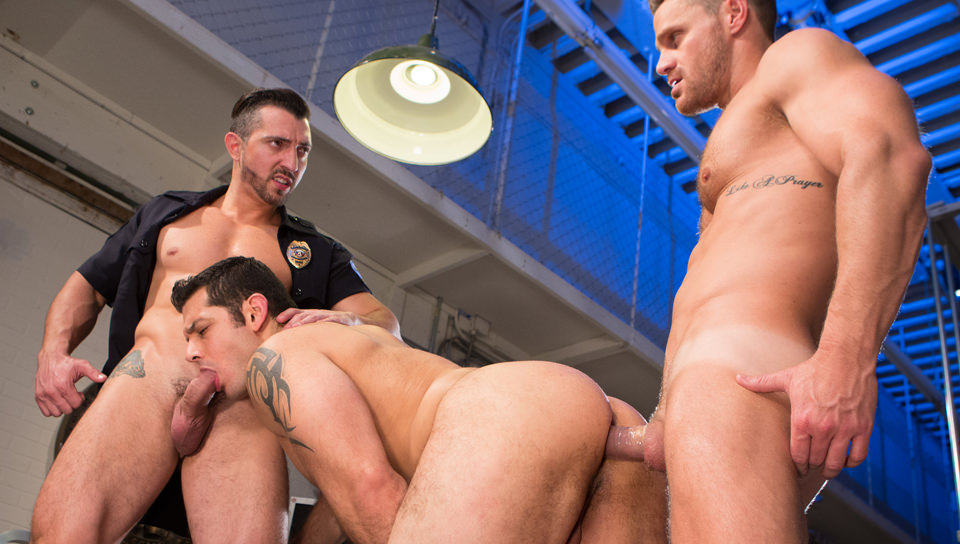 Hard Time, Scene #03
: 01-13-2014

|

: 21:00 min

|

: 15

|

Views : 5035
Hot House Video
Being locked up makes Marcus Ruhl horny and hungry for dick. He offers to suck off Officer Jimmy Durano but the Latin stud refuses. Instead he calls Landon Conrad in to fuck the sexy prisoner's mouth right through the bars of his cell. Durano returns from his rounds to find Ruhl making a pig of himself swallowing officer Conrad's huge cock. He pulls the filthy cocksucker out of his cell and gets in on the action. He whips out his thick uncut cock and Conrad forces Ruhl's head down onto the giant man-meat. The twisted cops take turns force-feeding Ruhl their cocks until Conrad bends him over and fucks his ass. Ruhl never stops sucking Durano's dick as Conrad pounds his hole until he pulls out and shoots his load. Durano tells Conrad to beat it so he can finish off Ruhl the way he likes it. He pushes the beefy stud back onto his desk and fucks his giant bubble-butt. Ruhl jacks off and drains his nuts, followed by Durano who showers Ruhl with loads of his creamy jizz.
Scene Info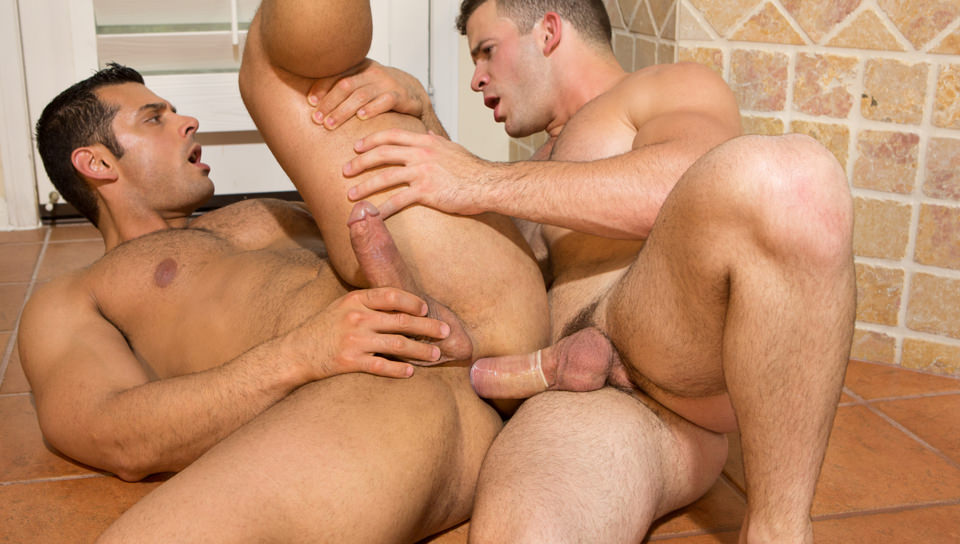 Heatstroke, Scene #04
: 07-29-2013

|

: 18:32 min

|

: 15

|

Views : 5097
Hot House Video
Love is in the air when Angel Rock coaxes his hunky boyfriend Marcus Ruhl to join him in the shower. The two chiseled hunks make out under the running water which makes their huge cocks hard. After a playful sword fight they jump out of the shower so Marcus can go down on Angel's thick uncut cock. Marcus means business; he sucks Angel's cock from the tip to the balls like a true deep-throat expert. Angel nearly blows his Latin load but instead jumps up and sucks Marcus' big one. Marcus loves the head but it's not long before he tells Angel he wants him to fuck him. Angel's always ready to please his man so he shoves his giant whopper deep in Marcus' bubble-butt. They fuck on the tub and on the floor until they both get off and head back to the shower.