Scene Info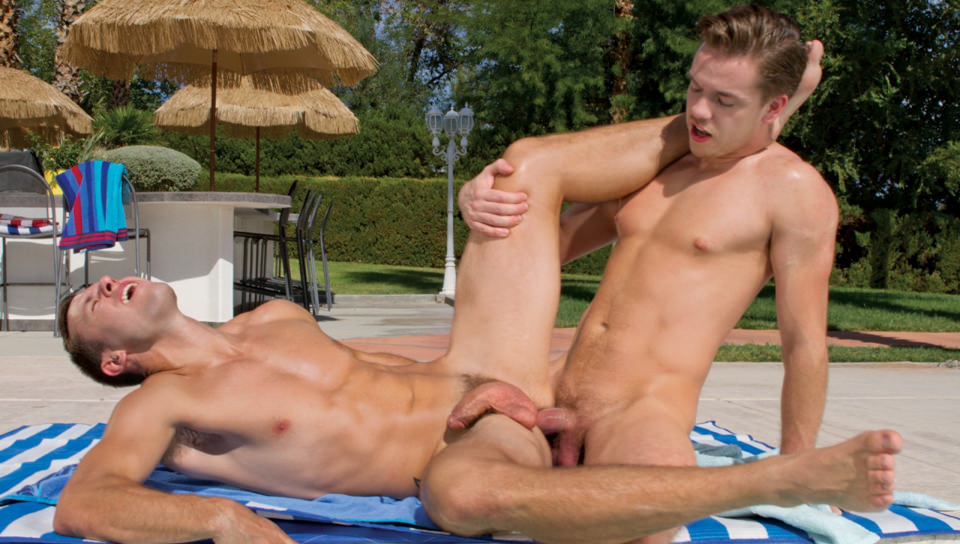 Poolside 1, Scene #04
: 06-20-2016

|

: 28:55 min

|

: 15

|

Views : 677
Hot House Member Exclusives
Lucas Knight and Brenner Bolton's hands roam over each other's bodies as they rendezvous under a palm tree by a shimmering pool. When Brenner kneels and yanks Lucas' trunks down, it reveals Lucas' staggering monster cock! Undeterred, Brenner deep throats Lucas' cock and slurps his balls. Lucas pulls Brenner onto his feet, sucks the taste of cock off his tongue, then faces Brenner against that palm tree and rips off his trunks. Brenner's untanned ass is smooth and round, and it was made to take Lucas' giant cock. After fucking, they lie down by the pool and Lucas eagerly tongues Brenner's freshly fucked hole before going at it again, this time in the missionary position. Brenner erupts, streaming cum across his body and into the turquoise waters, followed by a deluge from Lucas that does justice to the size of his massive cock.
Scene Info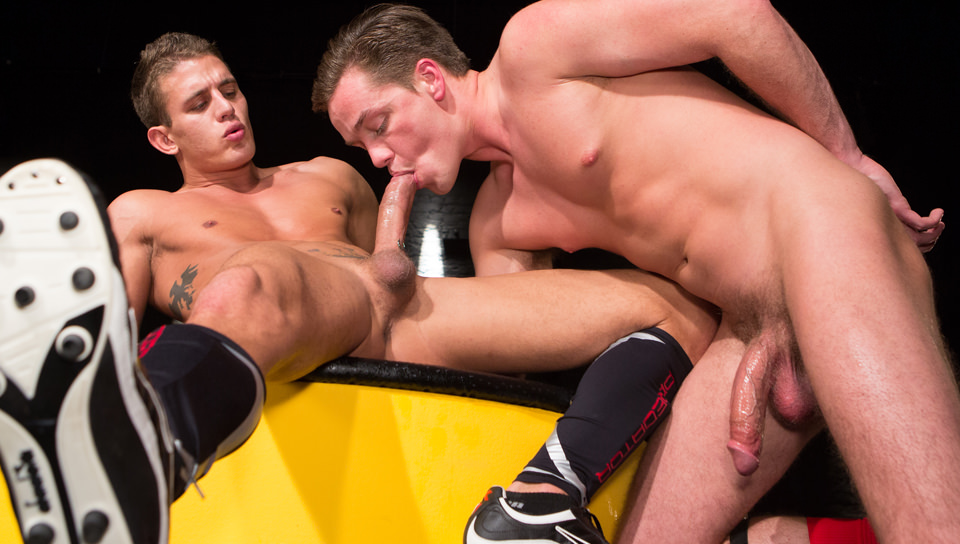 Get Your Ass In Gear! Part 2, Scene #01
: 02-03-2014

|

: 17:15 min

|

: 15

|

Views : 2752
Gym Dudes
Lucas Knight finds Alexander Gustavo on his knees in the center of the arena with his ass in the air so he goes in tongue-first. He eats his teammate's ass then flips him over to suck his big pierced dick. Lucas makes a total pig out of himself on Alexander's cock while he strokes on his own massive cock. The sight of the huge monster hanging between Lucas' legs drives Alexander crazy; he's got to have the enormous 10-incher in his mouth. He lies back and opens his throat, miraculously allowing Lucas to shove nearly all of his giant dick down his throat. Now that his cock is rock hard, Lucas wants to fuck Alexander's ass. He slowly eases his horse-cock in Alexander's tight hole and begins to pummel him hard. The feeling of Alexander's ass around his cock proves too much for Lucas; he pulls out and blows his load.