Scene Info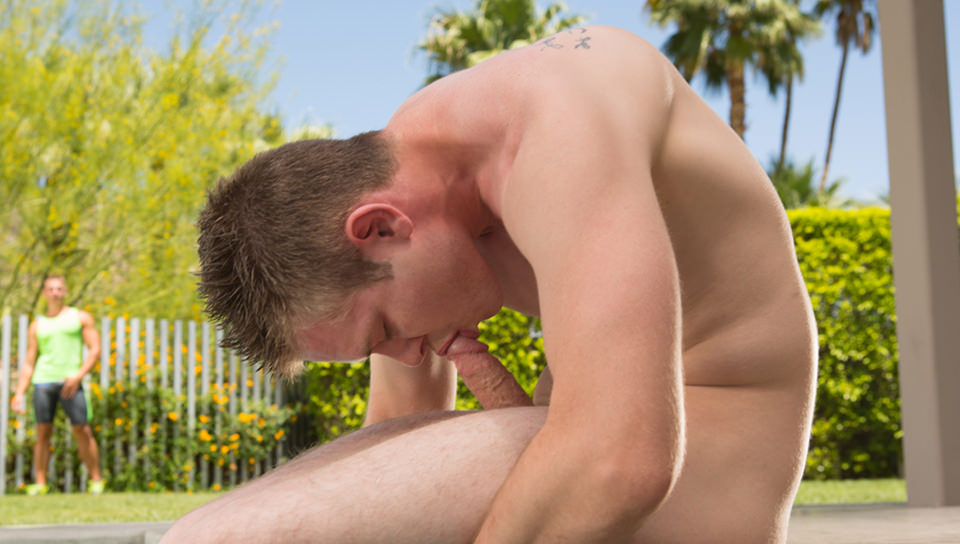 Horseplay, Scene #04
: 09-04-2014

|

: 26:17 min

|

: 15

|

Views : 1844
Gym Dudes
Logan Vaughn is out with his leaf blower doing some yard work when he comes across Steve Stiffer doing some blow work of his own. You see, Steve has a huge, long, stiff cock which he self sucks down to the balls. It's a mesmerizing show stopper to watch--self satisfaction at its best. Logan can't keep away, and jumps into the fray for the fuck of his life. Stiffer sticks his shaft up Logan's well-tanned ass and fucks his until he shoots a thick, satisfying load!
Scene Info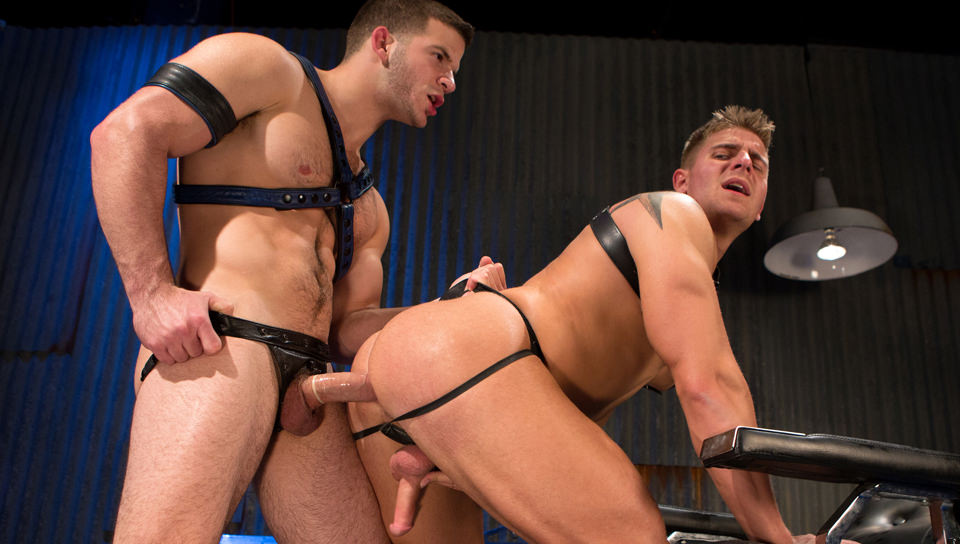 The Sub, Scene #05
: 03-25-2013

|

: 19:20 min

|

: 15

|

Views : 7074
Hot House Video
Mr. Rock proves he's no Angel when he finds Logan Vaughn shackled to a barber chair wearing a leather harness and latex jock with his cock hanging out. Rock spits on Vaughn, smacks his dick around, and tortures his nipples, showing the helpless Vaughn no mercy. It doesn't take long for Angel to unchain Logan's ankles so he can throw his legs in the air and bury his tongue deep in Logan's juicy bubble-butt. Logan enjoys the ass-eating then gets on all fours and opens his hole to Angel's huge Latino cock. The dominant Angel pounds the hell out of Logan's ass then pulls out and orders him to suck his dick. Logan hungrily bobs his head up and down on Angel's uncut monster until Angel turns him around and mounts him like a sex-crazed animal. Angel yanks his own cock and blows all over the submissive bottom's back then orders Logan to shoot his load on his boot and lick it clean.
Scene Info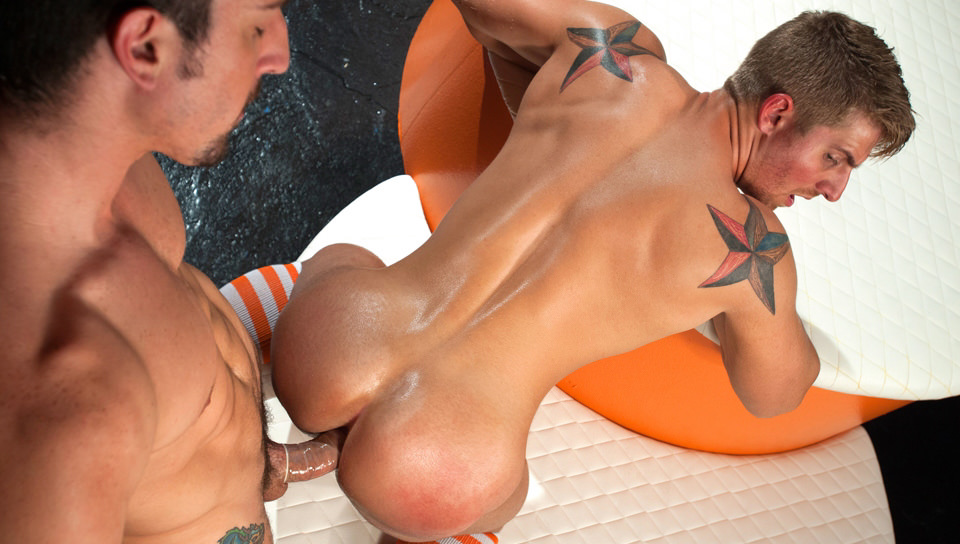 Kiss Lick Suck Fuck, Scene #03
: 08-27-2012

|

: 16:32 min

|

: 15

|

Views : 6465
Hot House Video
Almost every gay man loves to suck cock. And just about every man alive loves to have his cock sucked. Logan Vaughn and Jimmy Durano are no exception. Jimmy starts off giving Logan a juicy, drooling blow job that makes Logan's cock rock hard. He swallows Logan's cock to the base then stands up and whips out his thick, uncut Latin monster. Logan obediently gets on his knees and opens his jaws to allow Jimmy to fuck his face. The muscular young stud never takes Jimmy's cock out of his mouth, even while Jimmy begins to finger Logan's huge bubble-butt. Logan's moans make it clear that he wants to be fucked. Jimmy gets behind Logan and shoves his cock in his ass. He pounds Logan hard doggy-style then throws him on his back to grind his cock in his hole even deeper. Logan's hot ass feels so good Jimmy can't take it; he pulls out and shoots a load all over Logan's stomach and chest. Right on cue Logan drains his own load and they collapse in a sweaty heap.