Scene Info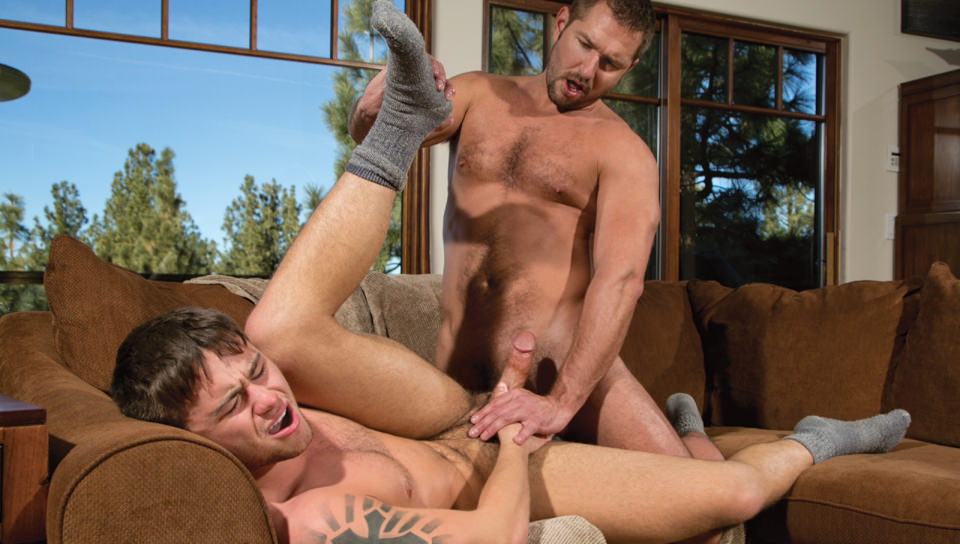 Alpine Wood, Part 2, Scene #01
: 01-26-2015

|

: 31:33 min

|

: 15

|

Views : 2109
Hot House Member Exclusives
In their lumberjack plaid pajamas, hot daddy Andrew Justice and young Leo Sweetwood are making out on the couch. Andrew tears the shirt off Leo and fastens his mouth onto Leo's nipples. Working his way south, Andrew captures Leo's rigid cock in his mouth. Andrew looks up a Leo and smiles as he tongues his balls running his hands across Leo's barely furry torso. Leo pushes Andrew back on the couch and kisses him before he shows Andrew how he pleasures a man, taking deep gulps of Andrew's mushroom-headed cock. Embracing again, Andrew kneads the globes of Leo's butt, stabbing Leo's mouth with his tongue as a prelude to stabbing Leo's ass -- with both his tongue and his dick. Leo spreads his legs wide, giving full access to his tender hole, which Andrew spears in long, deft strokes. While getting fucked, Leo bites Andrew's wrist in the intensity of the fucking. Kissing deeply, they cum in streams that cover their torsos.
Scene Info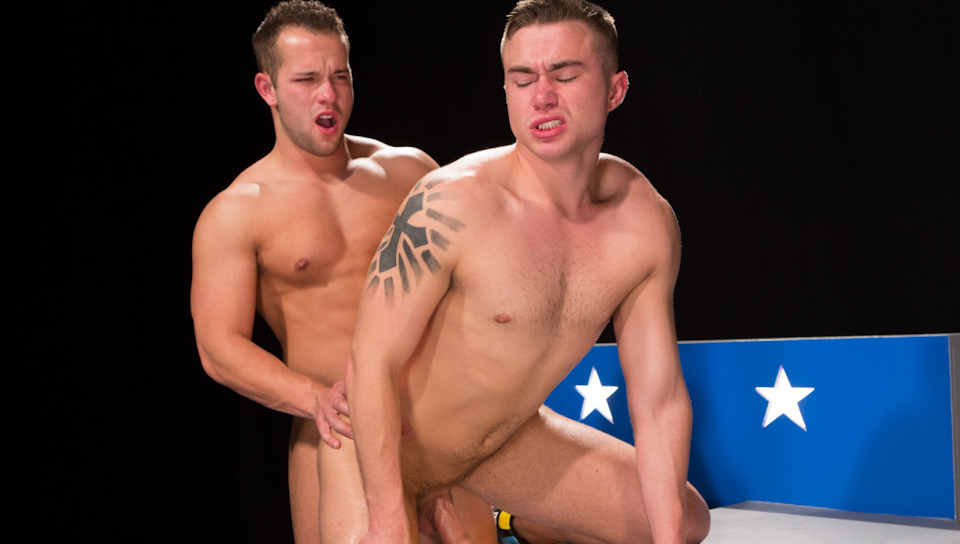 Extreme Fuck Club, Scene #03
: 06-23-2014

|

: 16:43 min

|

: 15

|

Views : 2520
Gym Dudes
When Luke Adams wants to suck dick he grabs his board and heads to the local skate park. He knows that the horny young skateboarders can't resist his hot mouth and Leo Sweetwood is no exception. The handsome jock skates right up to Adams and pushes his bulging crotch in the cocksucker's face. Adams swallows Leo's sweet wood all the way to the base but it's his huge bubble-butt that really drives Luke wild. He orders Sweetwood to get on all fours on a ramp and dives in-between the kid's giant ass cheeks. He licks Leo's hole then travels down to focus on his balls and thick cock then back again. Driven wild by the wet tongue, Leo begs Luke to fuck his huge ass. Luke shoves his dick inside then kicks back so Leo can hop on and bounce on his fat cock until they both cum.