Scene Info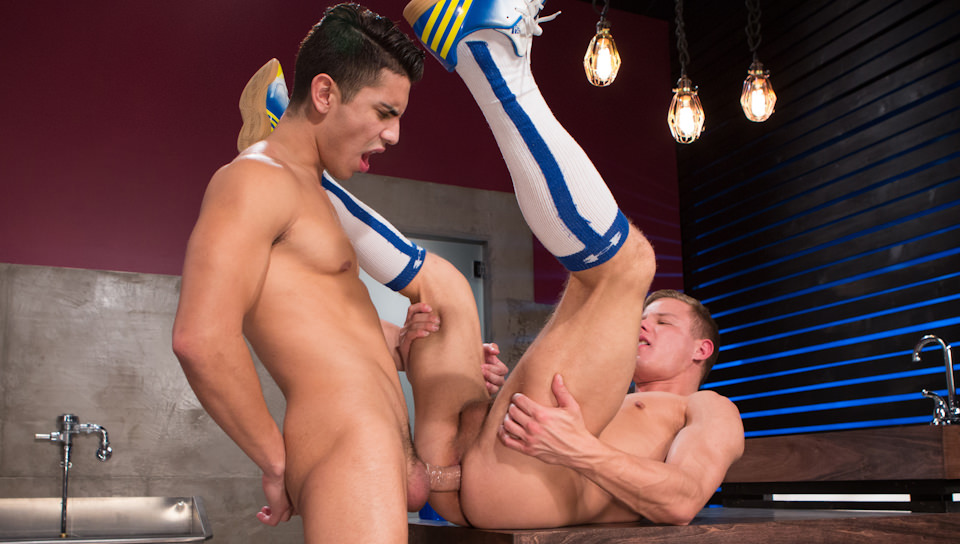 The Club, Scene #04
: 05-12-2014

|

: 16:34 min

|

: 15

|

Views : 2320
Gym Dudes
Lance Luciano comes out of the showers to find Joseph Rough standing at the urinal with a raging hard-on. Never one to pass up a hot jock with a boner, Lance gets on his knees and dives on Rough's cock. He swallows his buddy's dick to the base until it hits his gag reflex which only makes Rough pump harder. The rugged face-fucking makes Lance's cock hard so he throws Rough on his back and shoves his dick in his ass. Lance pounds Rough's tight young hole then pulls out and mounts his face to fuck his mouth. The locker room t-bagging continues until both guys are ready to cum. Lance switches holes and pumps Rough's ass until he shoots then works a load out of Joseph's meaty dick.
Scene Info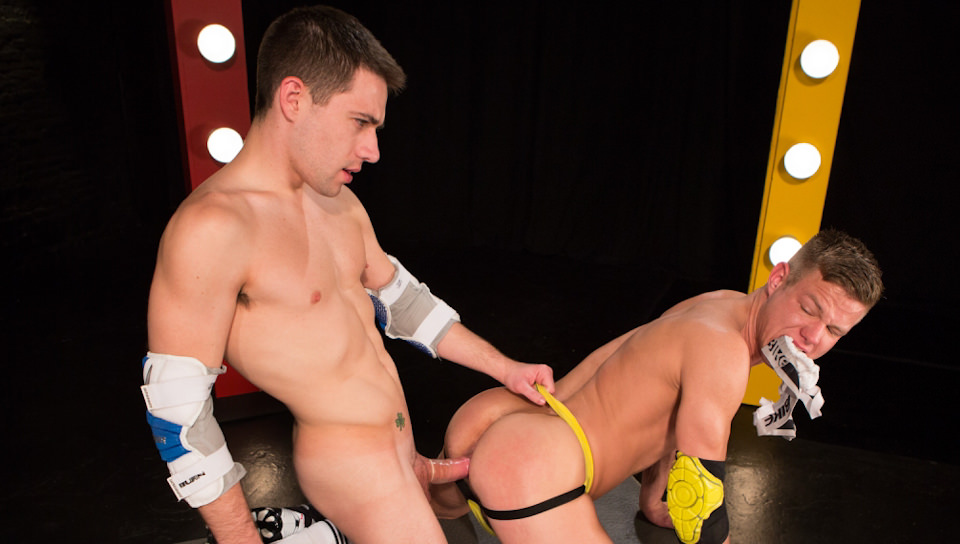 Get Your Ass In Gear! Part 2, Scene #04
: 03-17-2014

|

: 16:00 min

|

: 15

|

Views : 2241
Gym Dudes
Gymnast Dylan Knight flips for Joseph Rough, literally. Wearing only a jockstrap, the young professionally trained athlete does backflips to get Rough's attention then goes down on him and sucks his dick. Rough enjoys the blow job but he wants to see what's going on in Knight's bulging jock. He gets on all fours and pulls out Knight's giant cock and balls. Rough spits and gags on the huge tool until Knight rips off his jock and shoves it in Rough's mouth. Knight turns Rough around and shoves his cock deep in the young stud's tight hole. The fuck session goes on until Knight can't control himself any longer; he pulls out, jerks a thick load out of his cock, and licks it up right off of Rough's dirty jock.