Scene Info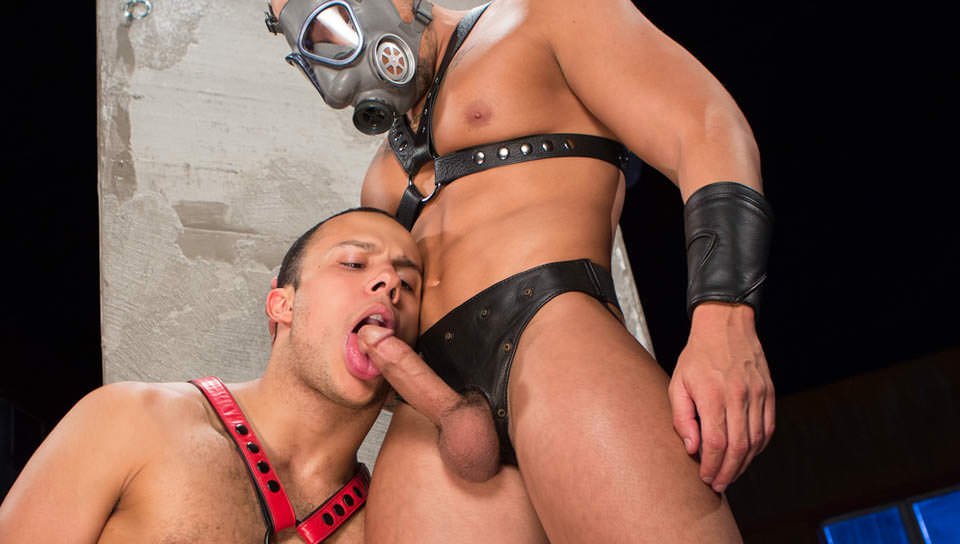 The Dom, Scene #05
: 01-14-2013

|

: 21:41 min

|

: 15

|

Views : 3127
Hot House Video
Franco Ferarri has been chained to the restraining wall waiting to be dominated by Jordano Santoro. Jordano, wearing an ominous gas mask, slowly begins massaging the horny bottom's bubble-butt. Franco begs be fucked but Jordano takes charge. He pulls out a flogger and warms up Jordano's ass before taking him down and forcing him to service his thick Latin cock. Jordano grabs him by the back of his head and force-fucks Franco's face until he gags. Finally ready to take Franco's ass Jordano fingers his hole then makes him sit down on his huge dick. Franco bounces up and down on his master's meat then pulls out and shoots a load all over Jordano's gas mask. Jordano jacks a load out of his own cock then orders Franco to lick his mask clean.
Scene Info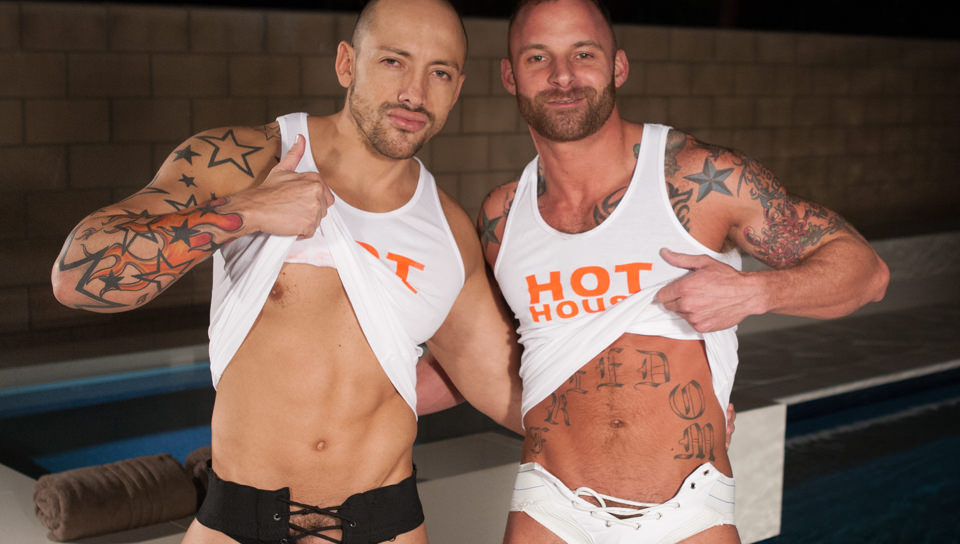 Derek Parker & Jordano Santoro
: 12-12-2012

|

: 43:13 min

|

: 9

|

Views : 2931
Live Show Archives
There's nothing like a hot night in the Palm Springs' desert to make two guys horny. Derek Parker and Jordano Santoro try to cool off by the fountain but only end up getting hotter. They start making out and in no time Jordano has his thick lips wrapped around Derek's hard cock. Derek throws the muscular Latin stud on his back and teases his ass with his hard cock. Derek fucks him the stands him up so he can get a mouthful of Jordano's big cock. Jordano gets back on his knees and opens his hole for more of Derek's cock until Derek pulls out and jacks a load all over him.
Scene Info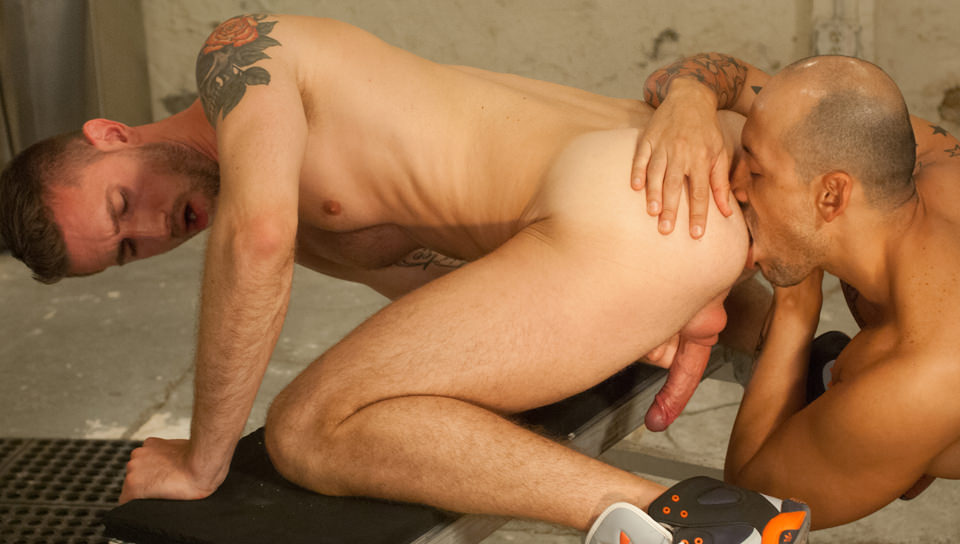 Jordano Santoro And Troy Daniels, Scene #01
: 10-17-2012

|

: 08:43 min

|

: 12

|

Views : 1469
Live Show Archives
Jordano and Troy meet for the first time on the LIVE set and have a great rapport. The whole time they answer the viewer's questions you can tell they're horny and really into each other. Finally Troy can't wait any longer - he wants to see what Jordano's got bulging in his jeans. He gets on his knees and pulls out the muscular hunk's cock. Troy really loves to suck dick and he goes to town on Jordano's thick Latin meat. Jordano sucks Troy's big cock then bends him over and licks and fucks his ass. They both continue sucking and fucking until they eventually cum. We will definitely cast these two together again!