Scene Info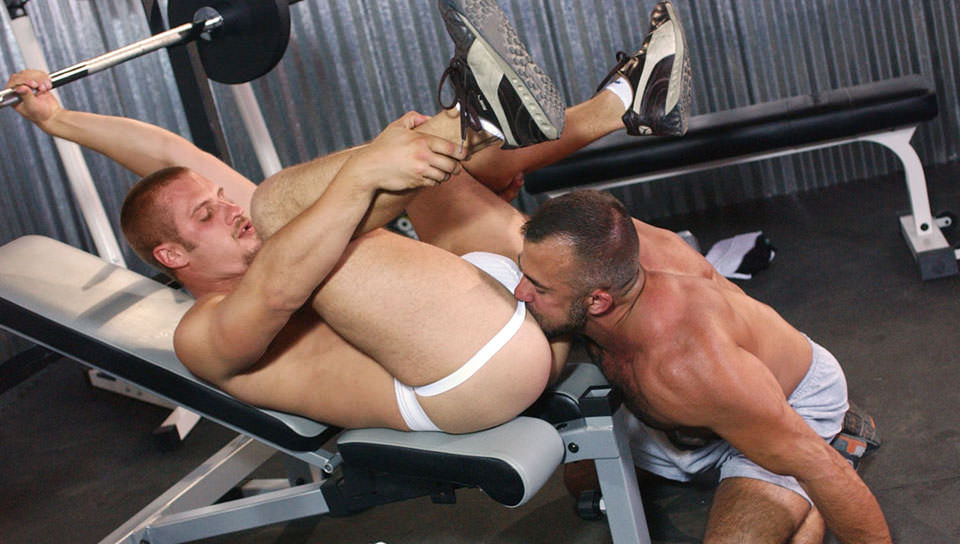 Manhunt 1, Scene #05
: 01-01-2007

|

: 16:52 min

|

: 3

|

Views : 2783
Hot House Video
Big muscle daddy Jon Galt is closing up shop in the gym he manages; but he's been on Manhunt and has snagged muscle pup Dick Wolf to drop by after hours. Wolf rolls back on the bench press as Galt shoves his bearded face into his huge, round jock-framed ass. Wolf demands a taste of Jon's dick and exercises his mad skills lubing it up with his spit while he fingers his own hole, getting the two prepared for each other. Seeing that they are ready, Jon offers up his big daddy dick which gets Wolf working, slamming himself backwards to meet each of Jon's thrusts. In an attempt to feel the full depth of the bottom's hole, Jon turns Wolf upside down on the gym floor and fucks him from above. Once he's had enough, he orders Dick to fill his still hungry hole with a rubber dildo of inhumane proportions. That hits the spot, and the muscle boy blows his load onto the gym mat. The pleased top rewards him by covering his face with his own spew.
Scene Info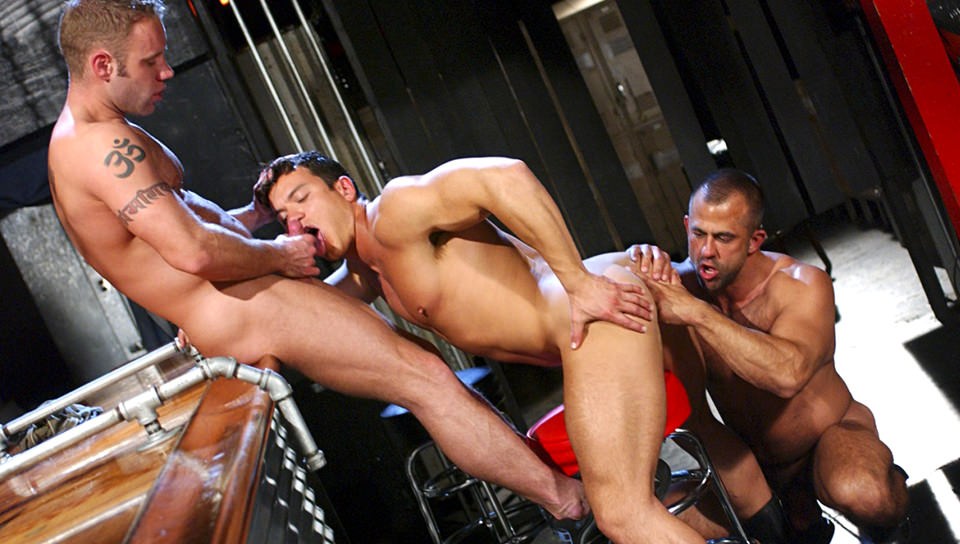 The Hard Way, Scene #03
: 01-01-2007

|

: 24:42 min

|

: 7

|

Views : 2758
Hot House Video
At a sleazy bar, Hot House favorites Troy Punk and Jon Galt run into each other and can barely keep their hands off each other's muscular, hairy bodies. Standing beside each other, they rip off each other's jeans and both their turgid cocks slap up against each other: as they begin to kiss, their cocks look like they're fighting. After eating his round, fleshy ass, Jon backs his own ass up onto Troy's willing cock. The two are joined by skilled powerbottom Carlos Morales. Jon and Troy are quick to fill Carlos up: Troy in his mouth, Jon with his fingers then cock in his ass. Jon shoots on Carlos' muscular ass and back and greedily laps his hefty load up with his hungry mouth. Carlos, his ass still hungry, gets up on the bar and spreads his legs for Troy, who works him over with two massive dildos until he works himself to climax.