Scene Info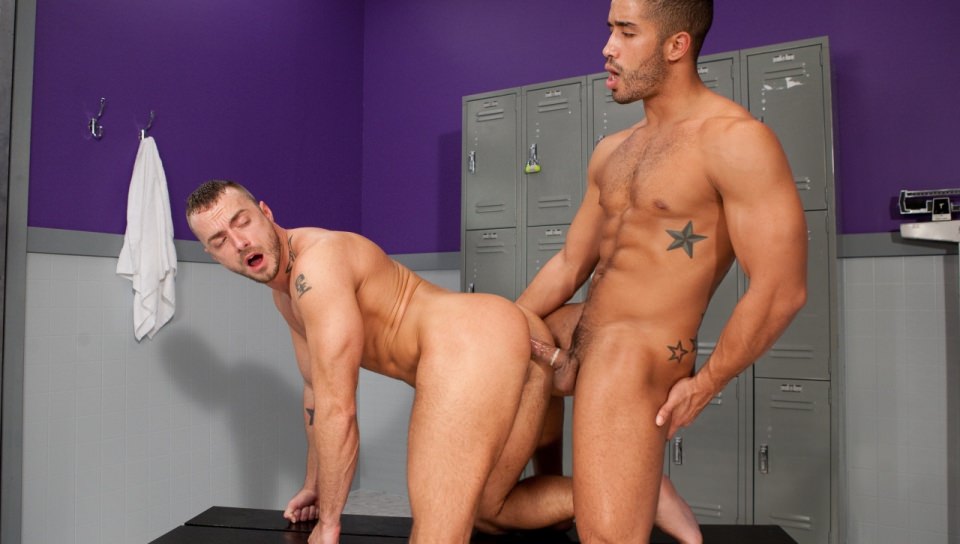 All Stars, Scene #01
: 02-13-2012

|

: 20:42 min

|

: 15

|

Views : 5578
Hot House Video
Trey Turner can see his teammate Jessie Colter in the mirror, spitting on his big dick and stroking it until it's hard. Turner shoots him a look that suggests he's not into it but when he turns around his cock is just as hard as Colters. Colter offers up his thick dick and Turner gets on his knees to suck it. The chisled hunk shows off his athletic cock-sucking ability by swallowing Colter's bat to the base. Colter returns the favor, choking on Turner's huge meat, then stands up to call the next play: he wants Turner to fuck his ass! Again Turner looks doubtful but jumps behind his buddy and plows his tight end. Without warning, Colter pulls a game-changer when he throws Turner on the floor and shoves his cock up his ass and fucks a load out of him. Colter pulls out and shoots all over Turner's washboard abs.
Scene Info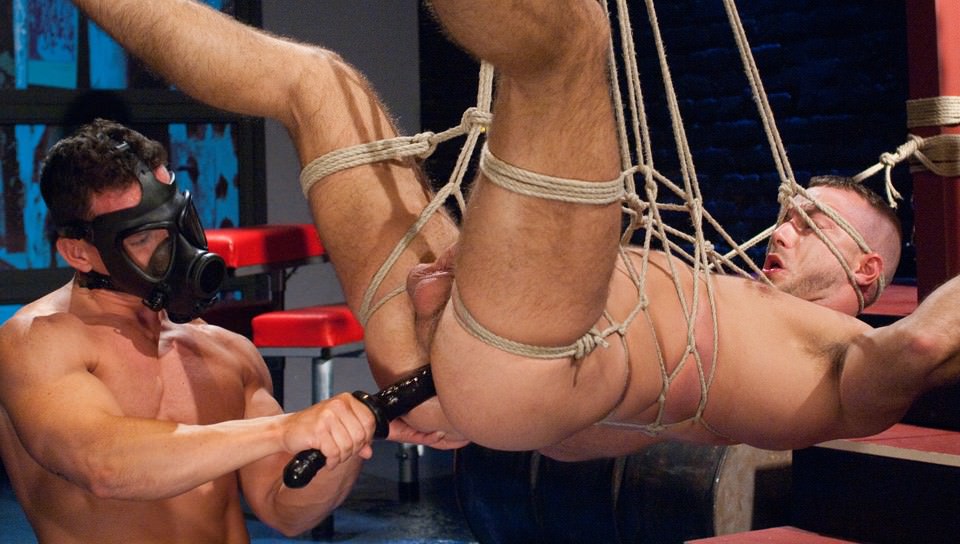 Sektor 9 Part 1, Scene #03
: 12-12-2011

|

: 15:20 min

|

: 15

|

Views : 4130
Hot House Video
Jessie Colter has been strung up by the Sektor 9 rope master. He's naked, suspended from the ceiling in a complex web of knots and ropes, completely helpless to whatever fate lies ahead. Cavin Knight walks in wearing a gas mask, his chiseled physique providing the only clue to his identity. Knight strokes Colter's growing hardon as he works a huge latex dildo into the quivering man's hole. Knight maneuvers the ropes and Colter ends up with his feet on the ground and his ass in the air, giving Knight easy access to his beefy butt. Knight power-fucks Colter who eventually drains his nuts without even touching himself.