Scene Info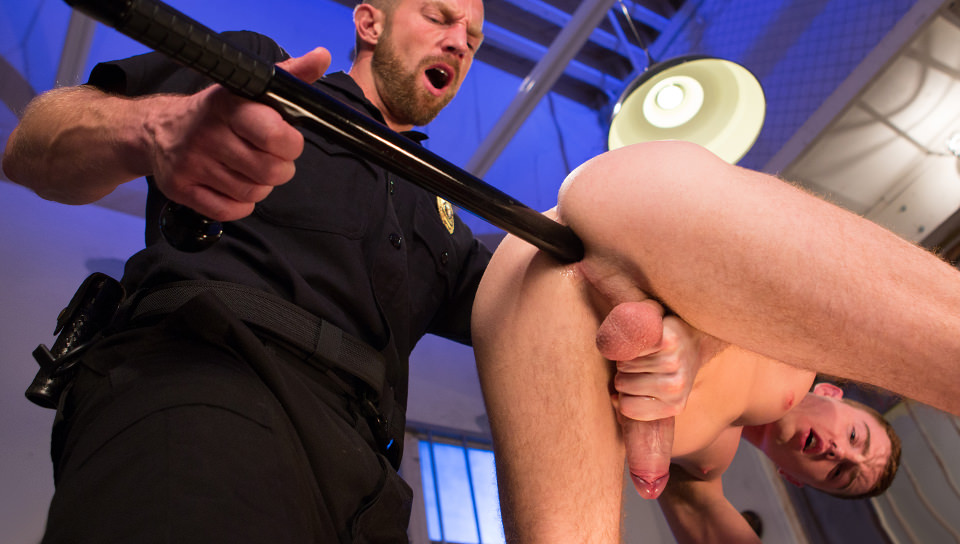 Hard Time, Scene #04
: 01-27-2014

|

: 18:56 min

|

: 15

|

Views : 3221
Hot House Video
While reviewing the security camera footage from the night before, Officer Adam Herst discovers that JP Dubois was fucking around with another inmate. The angry cop threatens to send JP to the hole but when the frightened prisoner promises to do anything to avoid solitary confinement Herst has a better idea. He orders Dubois to strip out of his orange jumper and bend over his desk with his huge bubble-butt in the air. Herst forces JP to spit on his wooden nightstick and shoves it deep in the young stud's tight hole. The anal attention makes Herst's cock rock hard so he strips naked and shoves his thick dick down JP's throat. The dominant Herst shows JP no mercy, fucking his face until he gags then pushing him back on the desk to fuck his ass. Grabbing onto Dubois' thick uncut cock for leverage, Herst slams his dick deep inside the inmate's hole. He pummels JP's ass until both men work loads out of their huge horse-cocks.
Scene Info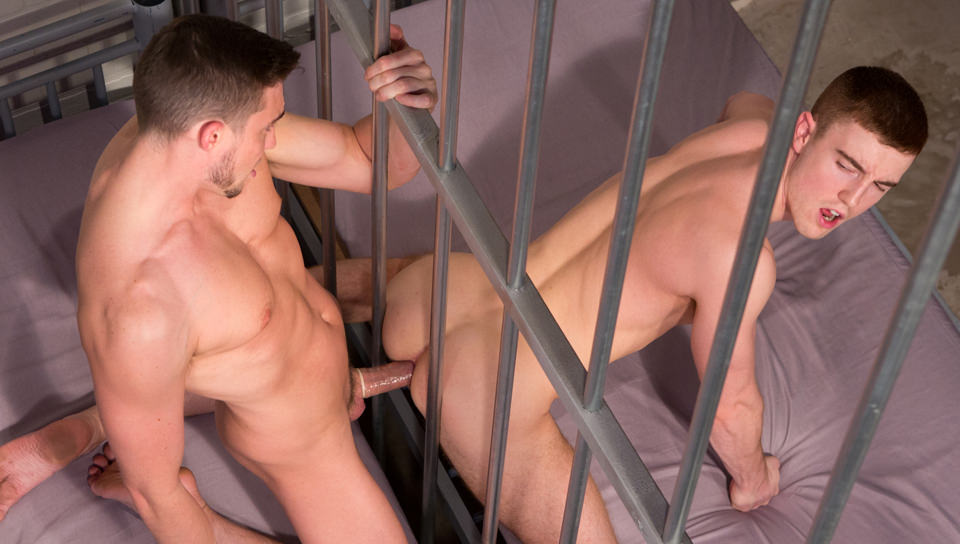 Hard Time, Scene #01
: 12-16-2013

|

: 18:36 min

|

: 15

|

Views : 4359
Hot House Video
As soon as the officer on duty heads off to make his rounds Sam Barclay reaches for JP Dubois' huge uncut cock. JP puts up a fight at first but as soon as he feels Sam's hot mouth on his thick meaty dick he can't resist. Soon both inmates are naked and JP has backed his juicy bubble-butt up against the bars so Sam can get his tongue in there and lube him up in preparation for his big cock. Sam takes his rock hard cock, shoves it deep in JP's ass, and power-fucks him while JP strokes his hefty cock. JP rolls over and opens his hole even wider so Sam can continue to fuck him through the cell bars. Both sexy prisoners stroke their giant uncut cocks and blow thick white loads.