Scene Info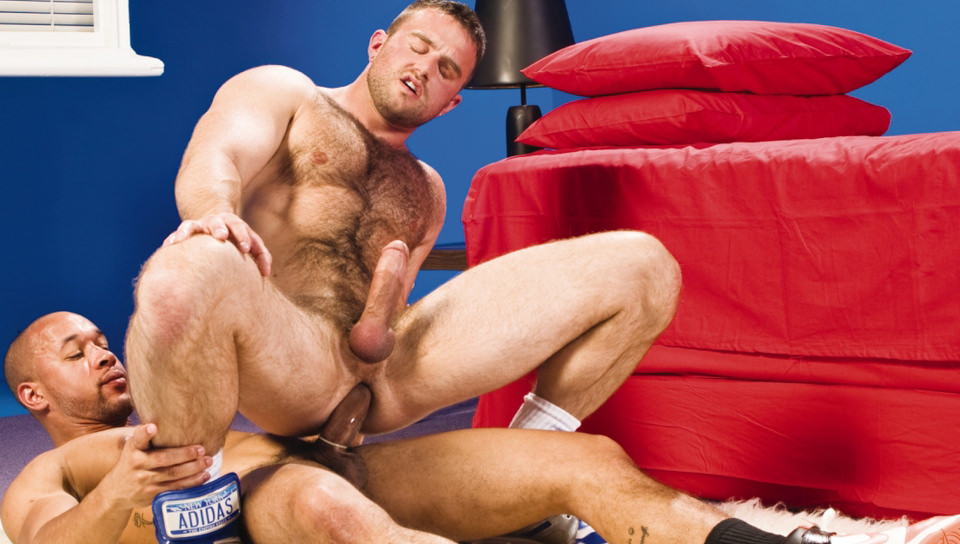 Rugburn!, Scene #01
: 12-15-2014

|

: 24:43 min

|

: 15

|

Views : 2719
Hot House Member Exclusives
With their big boners ready to bust out of their boxers, Heath Jordan and Lawson Kane just can't seem to get enough of each other. They kiss and grope with heated frenzy before Heath works his way south to his buddy's crotch. He yanks out his macho mocha-man's swollen dick and swallows it down greedily, swabbing it with spit so it'll slide easily through his pursed lips. Then Lawson gets his turn to suck cock. His oral skills have his hunk, Heath, reeling and the excitement ramps up when he begins eating ass. After getting Heath's sphincter all juiced up, Lawson pierces it with his meat sword. He's in total control as he fucks, screws, bangs, pummels and punishes Heath's sweet ass until he finally climaxes and sprays him with cum. Left lying on the white woolly rug, Heath jerks himself off with Lawson helping by jamming his fingers up his ass. The big man's chest heaves up and down as his gasps get louder and louder until he finally shoots a white ribbon of spooge up across his hairy stomach.
Scene Info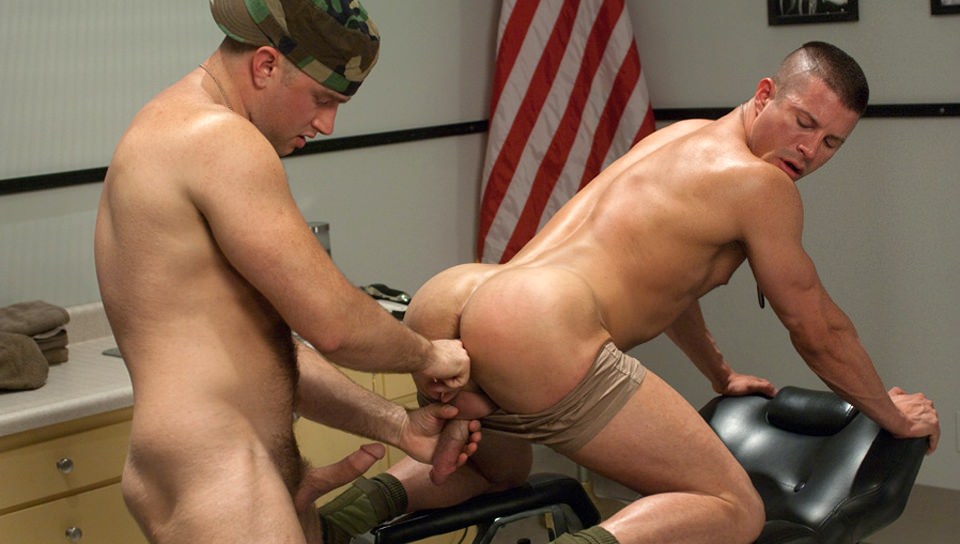 Major Asshole, Scene #04
: 08-23-2010

|

: 24:55 min

|

: 19

|

Views : 17361
Hot House Video
Hot House Exclusive Kyle King makes sure he's the last soldier in line for his 'high-and-tight' from military barber Heath Jordan. King strips down and hops up in the chair giving Jordan a good look at the bulge growing in his skivvies. When the shears go down the cocks come out and the hung studs swap juicy blow jobs. After eating King's huge round ass, Jordan takes his place in the barber's chair so King can sit down on his fat cock. To show his appreciation for Jordan's excellent service, King flips him over and fucks him hard. Hot and sweaty, both enlisted men drain their loads!