Scene Info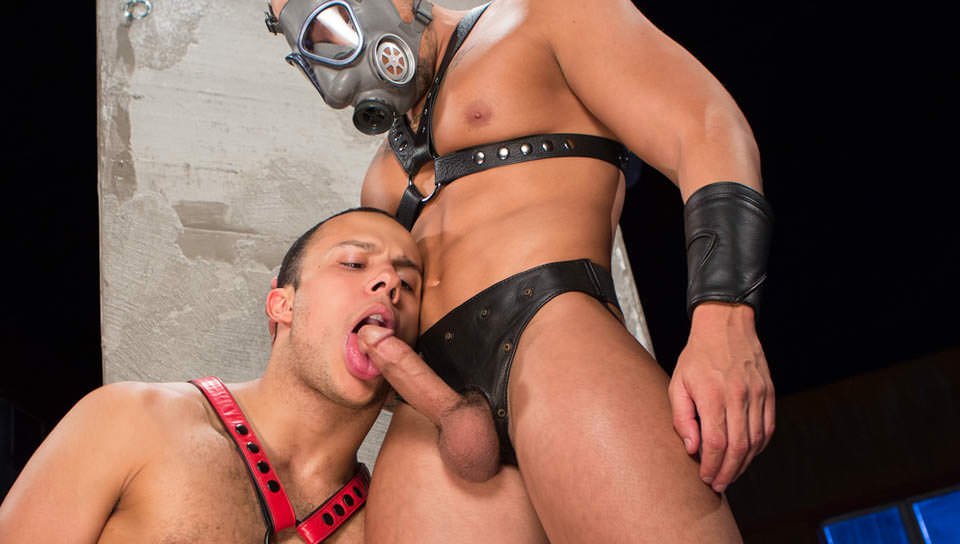 The Dom, Scene #05
: 01-14-2013

|

: 21:41 min

|

: 15

|

Views : 3121
Hot House Video
Franco Ferarri has been chained to the restraining wall waiting to be dominated by Jordano Santoro. Jordano, wearing an ominous gas mask, slowly begins massaging the horny bottom's bubble-butt. Franco begs be fucked but Jordano takes charge. He pulls out a flogger and warms up Jordano's ass before taking him down and forcing him to service his thick Latin cock. Jordano grabs him by the back of his head and force-fucks Franco's face until he gags. Finally ready to take Franco's ass Jordano fingers his hole then makes him sit down on his huge dick. Franco bounces up and down on his master's meat then pulls out and shoots a load all over Jordano's gas mask. Jordano jacks a load out of his own cock then orders Franco to lick his mask clean.
Scene Info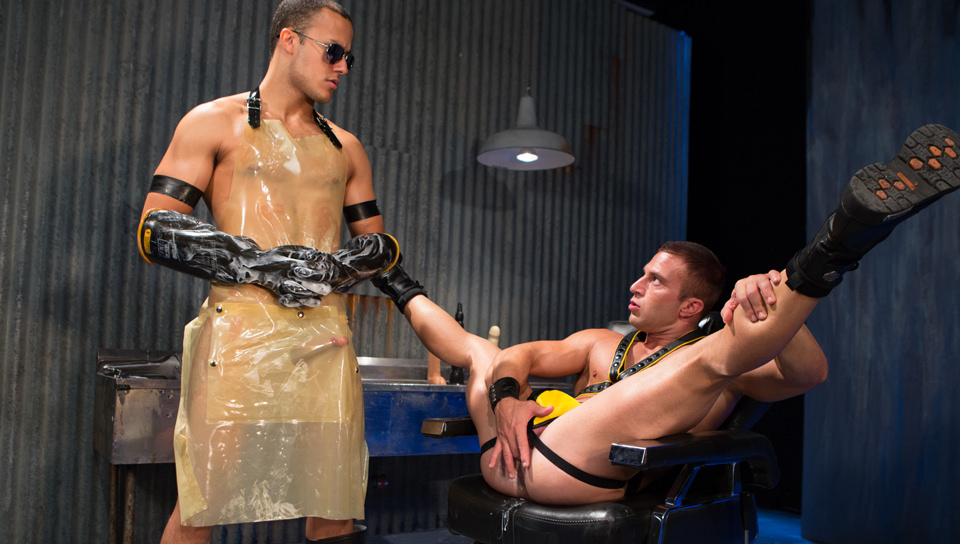 The Dom, Scene #01
: 11-19-2012

|

: 20:00 min

|

: 15

|

Views : 5442
Hot House Video
JR Bronson kicks back on a leather barber chair fingering his ass, waiting for a Dom to come take care of his hungry hole. Franco Ferarri comes in ready for action. Dressed in a latex apron and firemen's gloves he injects JR's puckered butthole with lube then greases up his big hands. He's going to make this pig-bottom squeal. He shows the muscular stud no mercy as he pummels his hole with his giant gloved hands then an enormous dildo. JR loves the assplay but Franco wants his cock sucked. He orders the twisted bottom on his knees and forces him to sit on a dildo adhered to the floor while he feeds JR his cock. JR sucks him as instructed but Franco wants inside that ass. He pushes JR on his back, fucks a load out of him, pulls out, shoots on JR's chiseled abs then walks out, looking for his next victim.
Scene Info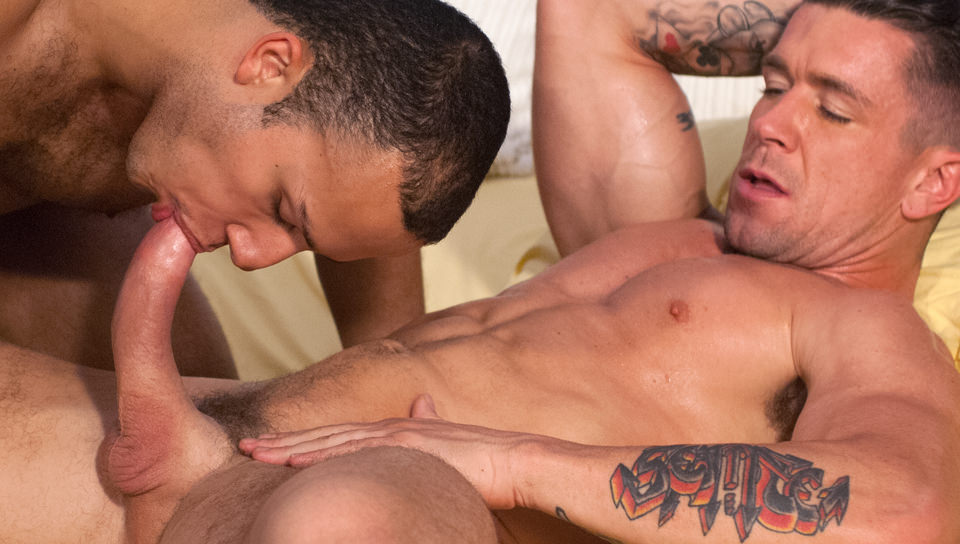 Franco Ferarri And Trenton Ducati, Scene #01
: 10-03-2012

|

: 50:32 min

|

: 7

|

Views : 2523
Live Show Archives
Trenton Ducati's sexy antics make him one of our favorite live performers. He's playful and engaging with the live audience as well as his costar Franco Ferarri. There's no doubt that Trenton's horny - his giant cock pops out of his underwear less than 90 seconds in - and they're sucking dick within the first five minutes. Trenton and Franco are so into each other they can't stop kissing, spitting, sucking, and fingering each other's holes. Trenton gets it in first - but Franco takes his turn pounding Trenton's big muscle butt too. This sweaty flip-flop fuck-fest may be one of our best live shows yet!