Scene Info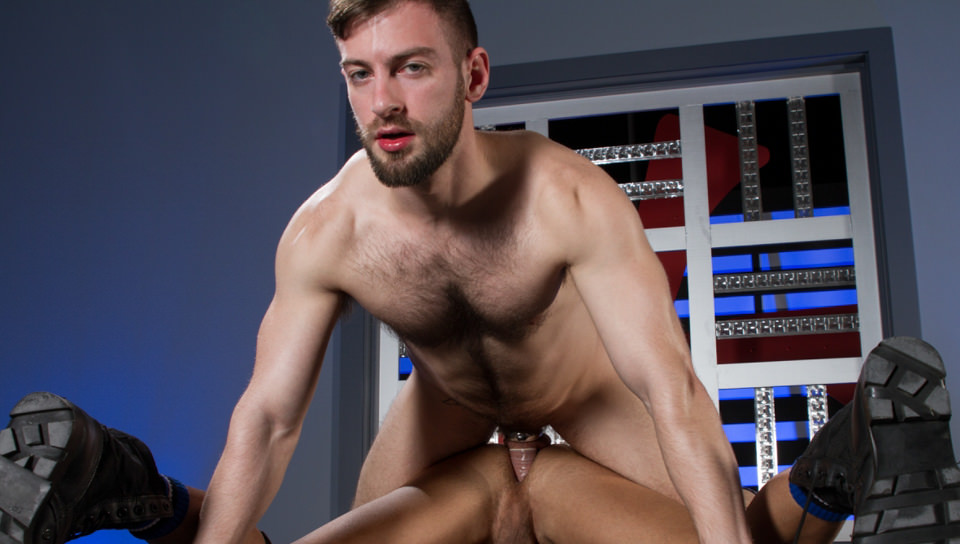 Ass Fiends, Scene #01
: 03-24-2016

|

: 21:51 min

|

: 15

|

Views : 1642
Hot House Video
Hung stud Bravo Delta and sexy Josh Conners interlock tongues intensely, causing major bulges in their skin-tight jockstraps. They're way into each other, and their packed pouches show it. To further excite Bravo, Josh turns around and grabs his ankles. Bravo wastes no time sliding his massive, rock-hard cock up against Josh's bare hole. Moving to a bench, Josh hikes his leg up to give Bravo instant access to his eager ass. Bravo is an 'Ass Fiend', and he wants more. He maneuvers Josh face down and digs his tongue even deeper in a sopping wet 69. Bravo prepares Josh's ass for his fat cock by massaging his hole with a giant manrammer as he edges his own meat. Bravo quickly switches from the toy cock to his own, pinning Josh down and pounding him hard. They switch to multiple positions until Josh climaxes and shoots his load while Bravo is pumping him from underneath. Bravo finishes by spraying all over Josh's bubble butt.
Scene Info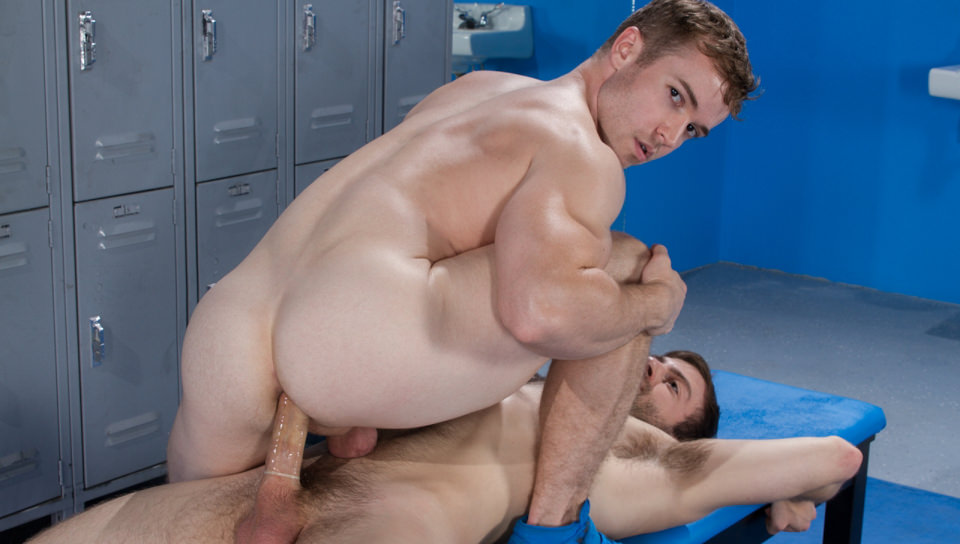 Towel Off, Scene #03
: 01-28-2016

|

: 25:54 min

|

: 15

|

Views : 2482
Hot House Video
Fresh from his workout, sexy Bravo Delta hits the showers. Stunning Gabriel Cross is just arriving and can't keep his eyes off the hairy hunk playing with his stiff cock in the shower. Gabriel sets his phone to record the hunk as he finishes washing off. As he's dressing out, Bravo approaches him and drops his towel to reveal his hefty endowment. Without hesitation, Gabriel drops to his knees and services Bravo with a sopping wet hummer. Things heat up when Gabriel clears the bench and sends his hole sky-high for Bravo to bury his face in. Once Gabriel's willing hole is loosened up, Bravo shoves his legs back and plows his meat deep into Gabriel's ass. They switch positions to an anal stretching reverse cowboy fuck where Gabriel bounces until he explodes cum all over Bravo's hairy torso. Gabriel hits his knees one last time to take a blast from Bravo's cock, straight to his face.
Bravo Delta Photos