Scene Info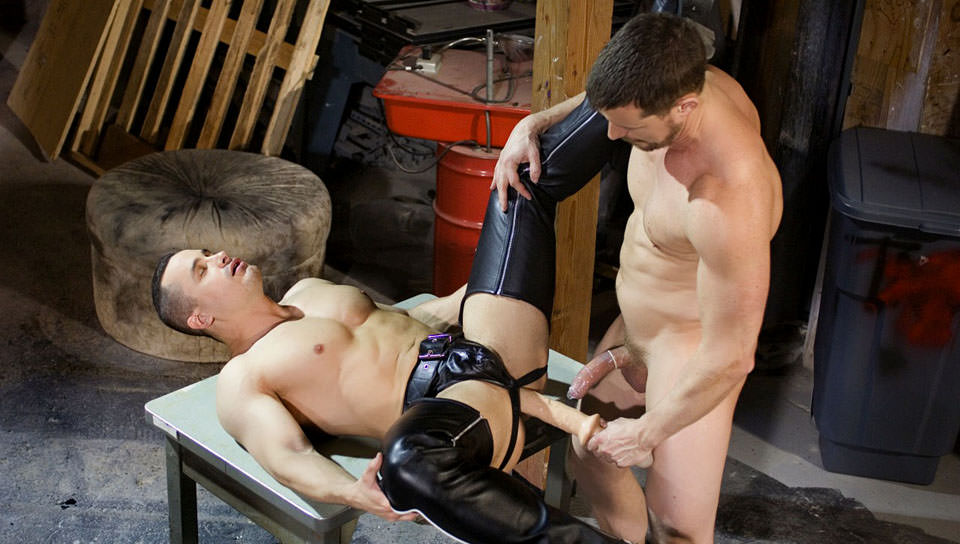 Butch Alley, Scene #04
: 03-19-2007

|

: 21:20 min

|

: 12

|

Views : 3079
Hot House Video
Horned up Kirk Ziegler tugs on his fat uncut cock, looking up and down the alley for some action. Alley regular Antton Harri sees Ziegler playing with his foreskin and can't resist the bait. Ziegler can't resist Harri's perfect round ass and thows him on his back to rim him. Ziegler starts to open Harri's hole with a probing finger, then two, then four. Soon Ziegler slides his huge cock in Harri's ass and fucks him slowly. Harri's moans increase with each thrust and soon Ziegler is pounding his ass hard. Before he cums, Ziegler pulls out and shoves a foot-long dildo in Harri's ass instead. Harri takes the dildo to the base! Harri wants more of Ziegler's cock so he sits down on it, nursing a load out of the monster in a reverse cowboy. Ziegler grabs Harri from behind and jacks him off until the floor is slippery with man spew.
Scene Info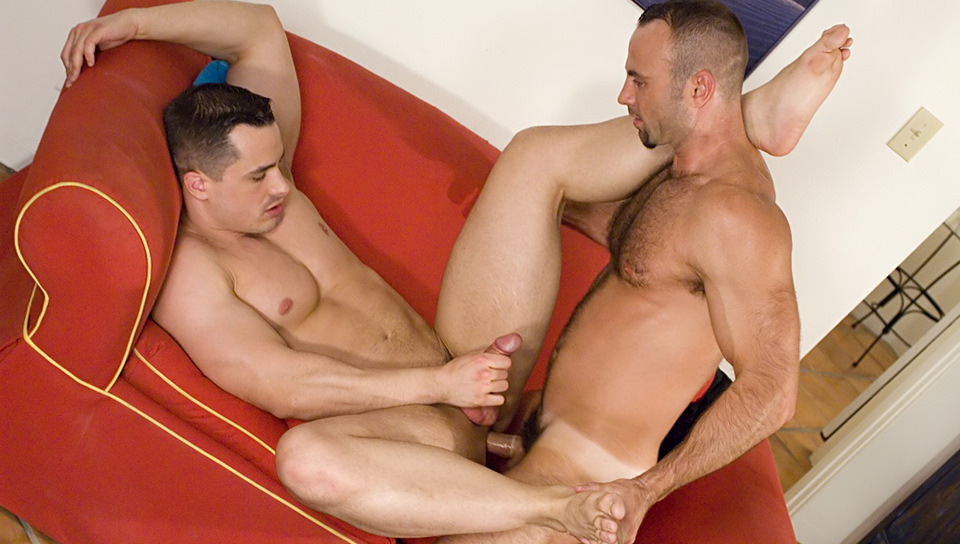 Manhunt 2, Scene #01
: 01-01-2007

|

: 19:26 min

|

: 11

|

Views : 3713
Hot House Video
Collin O'Neal is in such a hurry to get over to Antton Harri's place and tap his WorldClassAss, he forgets the door code he was given to get into the complex. A nosey neighbor who obviously is very familiar with Manhunt.net (and Harri's Ass) lets him through the gate. Harri comes to the door wearing nothing but a pair of tightie whities and is pleased to see O'Neal is a hunk who appears to live up to his screen name, AllMan. O'Neal is barely in the door before he has Harri's fat, curved dick lodged down his throat. Harri returns the favor, working O'Neal's huge tool up to a full 9 inches. O'Neal loses himself in Harri's WorldClassAss, rimming, licking, poking and prodding the masterpiece. Unable to resist it any longer, O'Neal throws Harri over the arm of the sofa and plows his ass. They explore new positions that only seem to make O'Neal pound harder, go deeper and moan louder. Harri is the first to blow a thick load, followed by a spray of cum that could only fly out of O'Neal.
Scene Info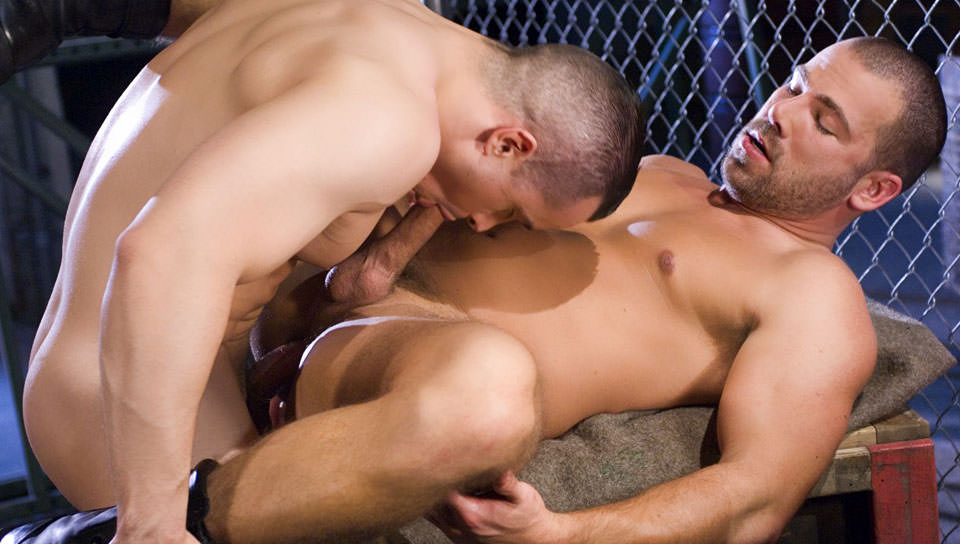 Butch Alley, Scene #01
: 01-01-2007

|

: 19:51 min

|

: 11

|

Views : 3231
Hot House Video
Hot House Exclusive Jason Ridge has a new rougher, tougher look and about 25 pounds of extra muscle to back it up. Antton Harri discovers that Ridge has a new attitude as well when Ridge pushes Harri up against a chain link fence and aggressively eats his ass. Thanks to a reach around, Harri's long curved cock is rock hard as Ridge stands up to shove his throbbing cock into Harri's bubble-butt. Still in charge, Ridge orders Harri to eat his ass. Harri's expert oral attention moves from Ridge's nuts to his cock and back to his ass, lubing Ridge's fuck-hole with spit. Harri stands up and shoves his huge cock deep into Ridge's ass and jacks him off while he fucks him. Harri returns to eating Ridge's ass until Ridge explodes all over the top of Harri's head. Covered in cum, Harri gets himself off sitting at Ridge's feet.