Scene Info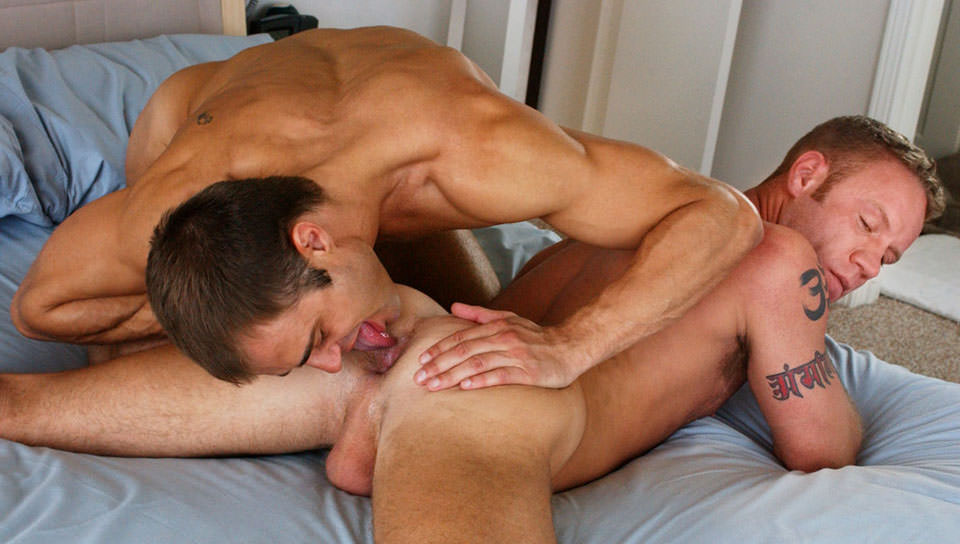 Manhunt 1, Scene #03
: 01-01-2007

|

: 21:00 min

|

: 3

|

Views : 1948
Hot House Video
Tattooed muscle-punk Troy is ready and waiting ass-up on the bed as Alex lets himself in, immediately whips out his long rod and uses it to fuck Troy's face, making sure to get at it from all angles. Troy's ass starts gyrating, begging for the real thing, and Alex is happy to comply. Entering tenderly at first, Alex works himself up into a craze and begins fucking him like a mad man, first from behind and then from underneath while Troy feverishly jacks his meat. Finally Alex tosses Troy onto his back for some good old-fashioned missionary position, and pounds the poor Punk's ass until they both shoot thick loads onto Troy's torso.
Scene Info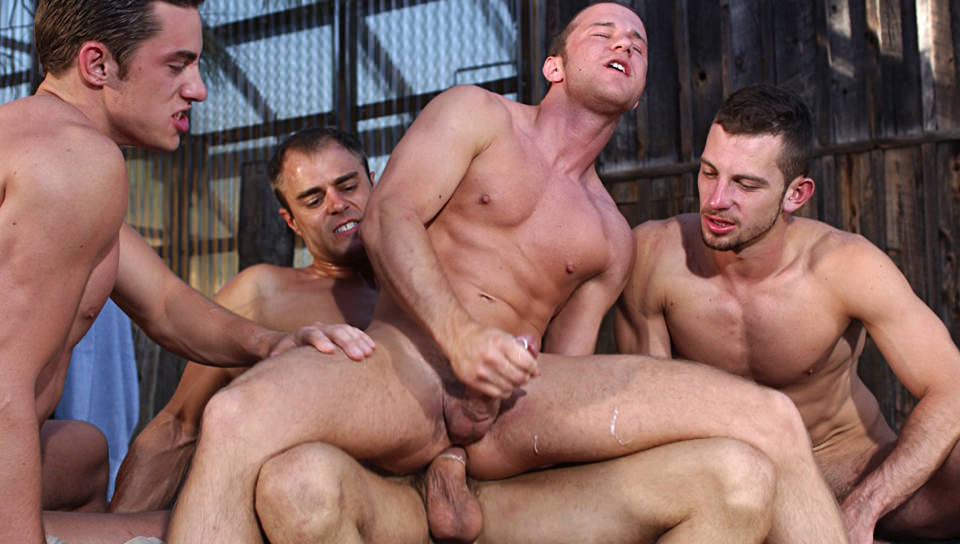 The Road To Temptation, Scene #04
: 01-01-2007

|

: 19:39 min

|

: 6

|

Views : 2728
Hot House Video
Meanwhile, back at the ranch, Marcus, Alex, and Sebastian begin a torrid sex scene under the trees of the backyard. Sebastian sports one of the sexiest round butts we've seen all year; in no time at all, he's bent over the picnic table to show it off to Alex while he lunches on Marcus' big dick. Alex eats out the pretty hole, spits on it, and then teases it with his huge dick. He mounts the boy and slides his big prick up his butt for some good old-fashioned pounding. The three are having the time of their life and it shows. Corbin Michaels peeks over the fence and begins to watch the three-way in action. The boys notice him and try to get the shy but curious young man to come and join them. Marcus finally goes over, grabs the boy, and brings him into the mix. He has the newcomer suck his dick while they watch Alex resume screwing Sebastian. Corbin becomes too curious about what it must feel like to have a dick up his butt so he hops on Alex for a ride; at the same time, Marcus pulls up to screw Tauza's prize hole. The men start to shoot their loads in unison and Alex uses Corbin's fresh face as a landing pad. It's no wonder Corbin breathlessly admits he's 'really gonna like it here on the ranch.