Scene Info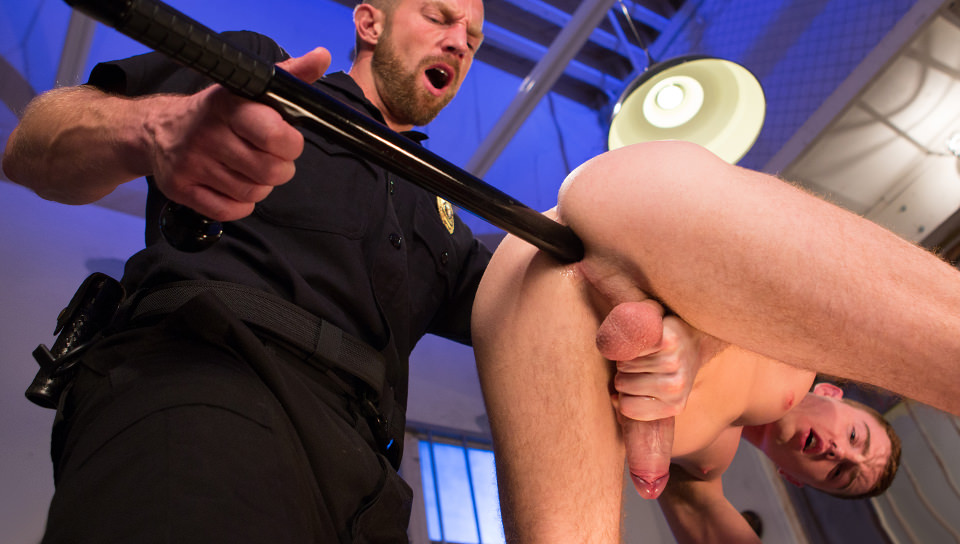 Hard Time, Scene #04
: 01-27-2014

|

: 18:56 min

|

: 15

|

Views : 3217
Hot House Video
While reviewing the security camera footage from the night before, Officer Adam Herst discovers that JP Dubois was fucking around with another inmate. The angry cop threatens to send JP to the hole but when the frightened prisoner promises to do anything to avoid solitary confinement Herst has a better idea. He orders Dubois to strip out of his orange jumper and bend over his desk with his huge bubble-butt in the air. Herst forces JP to spit on his wooden nightstick and shoves it deep in the young stud's tight hole. The anal attention makes Herst's cock rock hard so he strips naked and shoves his thick dick down JP's throat. The dominant Herst shows JP no mercy, fucking his face until he gags then pushing him back on the desk to fuck his ass. Grabbing onto Dubois' thick uncut cock for leverage, Herst slams his dick deep inside the inmate's hole. He pummels JP's ass until both men work loads out of their huge horse-cocks.
Scene Info
Backroom Exclusives 12, Scene #03
: 08-13-2008

|

: 17:12 min

|

: 1

|

Views : 3384
Backroom Exclusives
We asked Backroom bad-boy Adam Herst if he'd like to return for another scene and he said yes, if we could find him a hot red head. Everyone knows that when you're looking for someone red-hot you go Blu! When we introduced Adam to Blu Kennedy we barely had time to yell 'action' before they were 69'ing and fucking each other!
Scene Info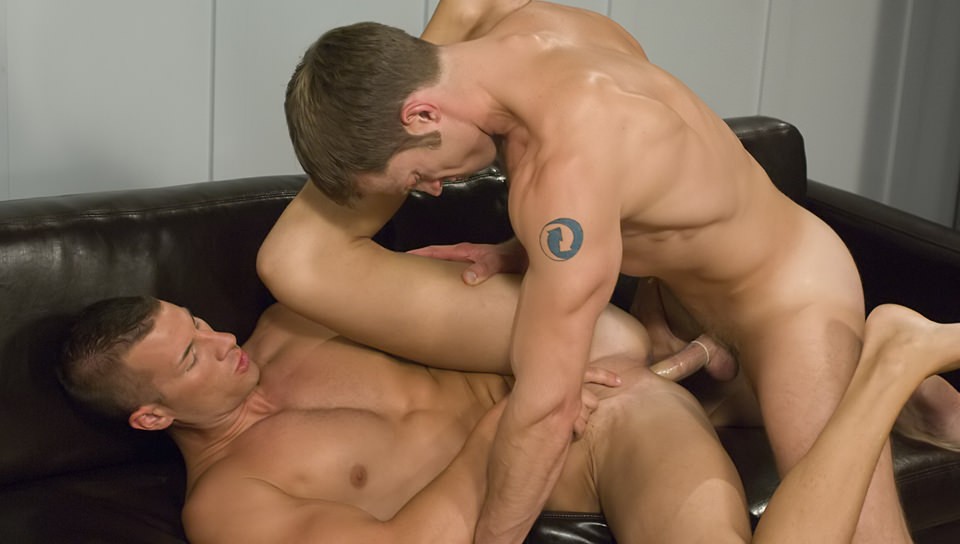 Backroom Exclusives 11, Scene #05
: 06-24-2008

|

: 14:49 min

|

: 1

|

Views : 2168
Backroom Exclusives
Tall, handsome Rusty Stevens catches steamy Adam Herst relaxing on the sofa. Rusty strips out of his clothes to reveal a perfect swimmer's build with bulging pecs and abs. Adam gets on his knees and pulls out Rusty's fat cock which he sucks until he can't wait any longer and bends over to take it up the ass. Rusty fucks him down, then they switch places, giving Adam a change to work his huge cock deep inside Rusty's hole.
Adam Herst Photos