The Road To Temptation, Scene #03
You are watching a preview. Log in or join now to watch unlimited scenes in Full HD 1080P.
Scene Info
Fredrick Ford's hike through the hills at high noon leaves him drenched with perspiration. He comes upon Arpad Miklos at work on his pumphouse who offers him his shirt to dry the sweat running down his face. The two start to suck face and then the clothes start to fly. Fredrick immediately falls to his knees and face fucks Arpad's 10' uncut cock as it's beaten across his face before having the entire piece of meat rammed straight back into his tonsils. Fredrick's big dick throbs up and down and Arpad takes notice, dropping to his knees to return the service. Fredrick rolls back and points his open hole straight up for some rimming. Arpad primes his hole with his hot spit and readies it for action. He shoves Fredrick over and none to gently splits his hole with his rock hard dick. The two studs grunt and groan in the sizzling heat while Arpad uses the man's hole to his satisfaction until they both get off in a jet of hot molten man-jizz.
Related Movies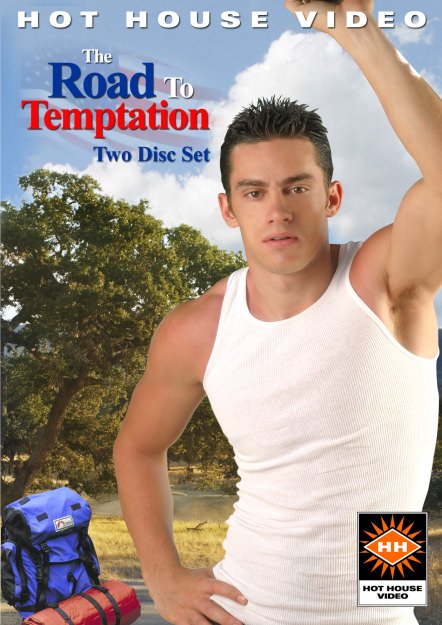 The Road To Temptation
: 02:10:14
: 14453
Updated on : 01-01-2007
Categories : Anal Sex, Ass Shot, Big Cock, Buttplay, Circle Jerk, Cumshot, Gangbang, Group Sex, Hairy, Kissing
Starring : Alex LeMonde, Arpad Miklos, Carlos Morales, Chad Thomas, Corbin Michaels, Fredrick Ford, Josh Kole, Kent Larson, Marco Paris, Marcus Allen
Hot House Video brings you the sexiest, sweatiest outdoor porn event of the year with The Road To Temptation, the third title in the critically acclaimed Road Trilogy. This sweeping country epic stars Corbin Michaels as Kenny, a young gay orphan trying to hide his sexuality from the homophobic uncle he lives with. Caught jacking off with a stack of gay porn magazines, Kenny gets tossed out of the house and hits the road - uncertain about both himself and his future. Lucky for Kenny, he hitches a ride from Big Jim who takes him to Temptation Ranch where he learns about life from a host of big-dicked sweaty country boys. Shot in the rolling foothills of the California Gold Coast, this double-disc 3-hour epic features 15 gorgeous studs humpin', pumpin', grindin', and gropin' through six full-length scenes that are guaranteed to have you crowin' by dawn. As always, The Hot House Crew delivers the highest production values in the business with crystal-clear cinematography, translucent lighting, and expert camera work under the masterful direction of AVN Hall of Famer Steven Scarborough. So thumb a ride and join Kenny on his road to self-discovery at Temptation Ranch!