You are watching a preview. Log in or join now to watch unlimited scenes in Full HD 1080P.
Scene Info
As Todd hitchhikes toward home, Matt Bradshaw picks him up in a beat up old truck. Bradshaw announces 'this heat makes me horny, we're not going anywhere until I get off...' He begins to stroke his cock as Gibbs watches, and then adds, 'This would go a lot faster if you would help me out.' At first hesitant, Gibbs obliges, wrapping his hand around Bradshaw's thick tool and tugging on it as Bradshaw coaches him on and pinches his own nipples. 'That's good,' Bradshaw moans as Gibbs pulls on his pud. Gibbs strokes him to a spurting conclusion of white-hot cum landing on his stomach and Gibbs' still-pumping hand. Sated, Bradshaw zips up and the two head back out on the road ending up at the home of Calvin's aunt, who reveals the details of his heritage. Turns out they're cousins! 'I wonder where that boy is...' she says, calling out for Bradshaw.
Related Movies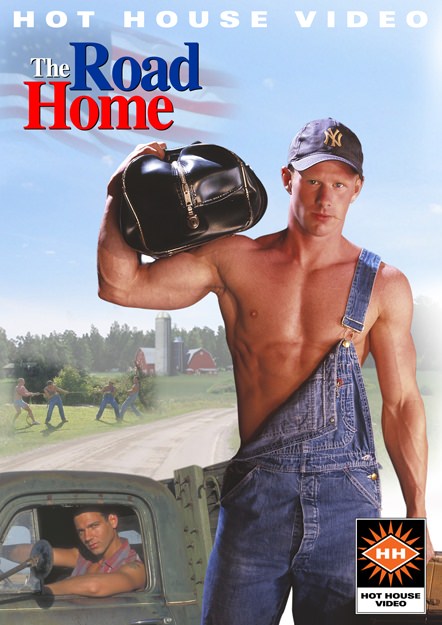 The Road Home
: 01:43:17
: 16624
Updated on : 01-01-2007
Categories : Anal Sex, Ass Shot, Big Cock, Cumshot, Group Sex, Kissing, Male Masturbation, Oral Sex, Outdoor Sex, Rimming
Starring : Beau Saxon, Cole Youngblood, Dan Brewer, Jordan West, Marcelo Reeves, Matt Bradshaw, Nino Bacci, Ryan Idol, Todd Gibbs, Tony Cummings
A young stud named Calvin searches for his roots and begins a journey that teaches him about himself -and what it means to be a man - in Steven Scarborough's beautifully shot coming-of-age classic, The Road Home. Starring mid-western dream boy Todd Gibbs and featuring a stunning cast of hot big-dicked Americans who love to play in the great outdoors, The Road Home follows Calvin (Gibbs) as he leaves his childhood orphanage to uncover the mystery of his past that lies hidden in an old homestead down the road a bit from Hopeful.