You are watching a preview. Log in or join now to watch unlimited scenes in Full HD 1080P.
Scene Info
As Aiden Shaw leaves the arcade, he passes Hot House Exclusive Dick Wolf leaning against a graffiti-covered bookstore wall. As he turns around to check him out, a bright red truck passes by, hits the brakes and backs up to reveal innocent looking Tag Adams behind the wheel. Shaw jumps into the passenger seat without hesitation and rides off for another hook-up -- leaving a disappointed Dick Wolf behind. Knowing that he's got plenty of time before his coworkers arrive, Adams takes Shaw to his job site, a huge warehouse South of Market. They barely make it up the stairs before both men are naked and Adams falls to his knees to worship Shaw's giant tool. Adams proves to be anything but innocent as he greedily licks, sucks and deep-throats every inch of Shaw's huge piece. Desperate from the oral servicing, Adams shouts 'I want that cock in my ass!' Eager to oblige, Shaw fucks the ever-loving hell out of him! From one end of the warehouse to the other Shaw drills his power tool deeper and deeper into Adams' bottomless hole, leaving him wide-eyed and drenched in sweat and cum. Shaw hurriedly gets dressed to leave, barely stopping long enough to take awestruck Adams' phone number.
Related Movies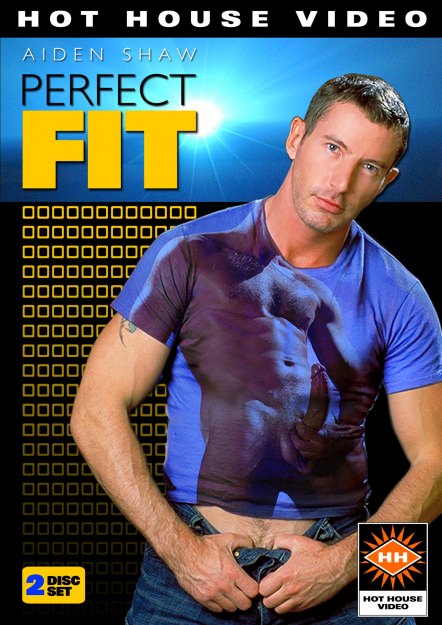 Perfect Fit
: 02:19:10
: 21408
Updated on : 01-01-2007
Categories : Anal Sex, Ass Shot, Athletes, Big Cock, Buttplay, Cumshot, Daddies, Gangbang, Group Sex, Hairy
Starring : Aiden Shaw, Bo Knight, Collin O'Neal, Dick Wolf, Hal Rodman, Jake Summers, Joshua Adams, Luis Vega, Mario Ortiz, Matt Colmar
Everything about this movie is BIG! Super-hung Aiden Shaw leads a huge cast of twelve men with long fat dicks, sweaty hard bodies, plump round asses, hungry wet mouths and insatiable sexual appetites. Join Aiden as he searches - forever hopeful - for that perfect soulmate out there...somewhere.