You are watching a preview. Log in or join now to watch unlimited scenes in Full HD 1080P.
Scene Info
There's more outdoor, rooftop play to come as the next scene has Damian Ford rimming tattooed hottie Clay Powell in the sunlight. Powell bends over and spreads his cheeks, allowing Ford better entry into his crevice. The two then move into some fierce 69 action before Ford stands over Powell and feeds the boy his cock from above. Soon Powell is on his hands and knees, receiving more rimming and fingering from Ford the rugged top finally guides his cock into the boy's ass. In no time, Powell is on his back, then on top of Ford, getting fucked and fucking himself any which way he can until he squirts his load onto Ford's chest--and still keeps riding! It doesn't take long for Ford to let loose with his own juices. The two men are then briefly joined by Nick Moore, Mark Mason, and Rick Allen, who gather around Powell and jerk and suck each other off until Clay is covered with gobs of sticky white jizz. The action then returns to Shaw, who is seen digging a grave. Next, he is lying in the grave as dirt is shoveled on top of him. He awakens in the middle of a field with a scream, and then we see him frolicking on the beach with Marcus Iron. As the sun sets, the two happy lovers walk into the ocean together. Was it all a dream?
Related Movies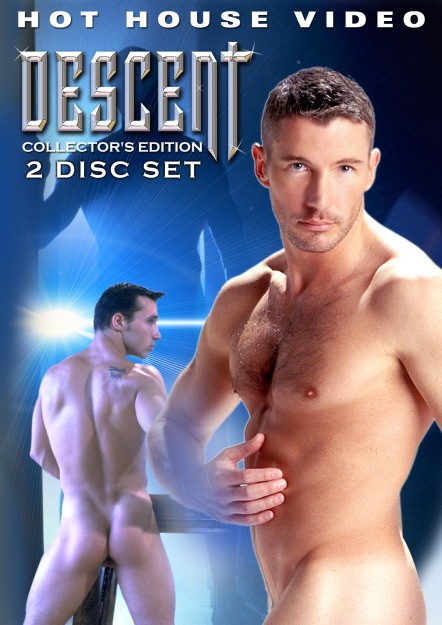 Descent
: 01:56:37
: 23725
Updated on : 01-01-2007
Categories : Anal Sex, Big Cock, Bondage, Buttplay, Clippers, Cumshot, Gangbang, Group Sex, Hairy, Jockstrap
Starring : Aiden Shaw, Blake Harper, Chris Rock, Clay Powell, Damian Ford, Jason Branch, Marcus Iron, Mark Mason, Nick Moore, Rick Allen
The controversial classic comes of age in this special, expanded, two-disc collector's DVD set that features previously unreleased footage in a new presentation of Steven Scarborough's best-selling masterpiece. XXX superstars Aiden Shaw, Marcus Iron, Blake Harper and Jason Branch are among the amazing hot studs in the cast, and the film's haunting, moody videography is a stunning achievement in adult film. An absolute must-have for any porn lover's collection.